The Best Order Management Software for Running Your Business
Shift4Shop's streamlined order management software simplifies selling online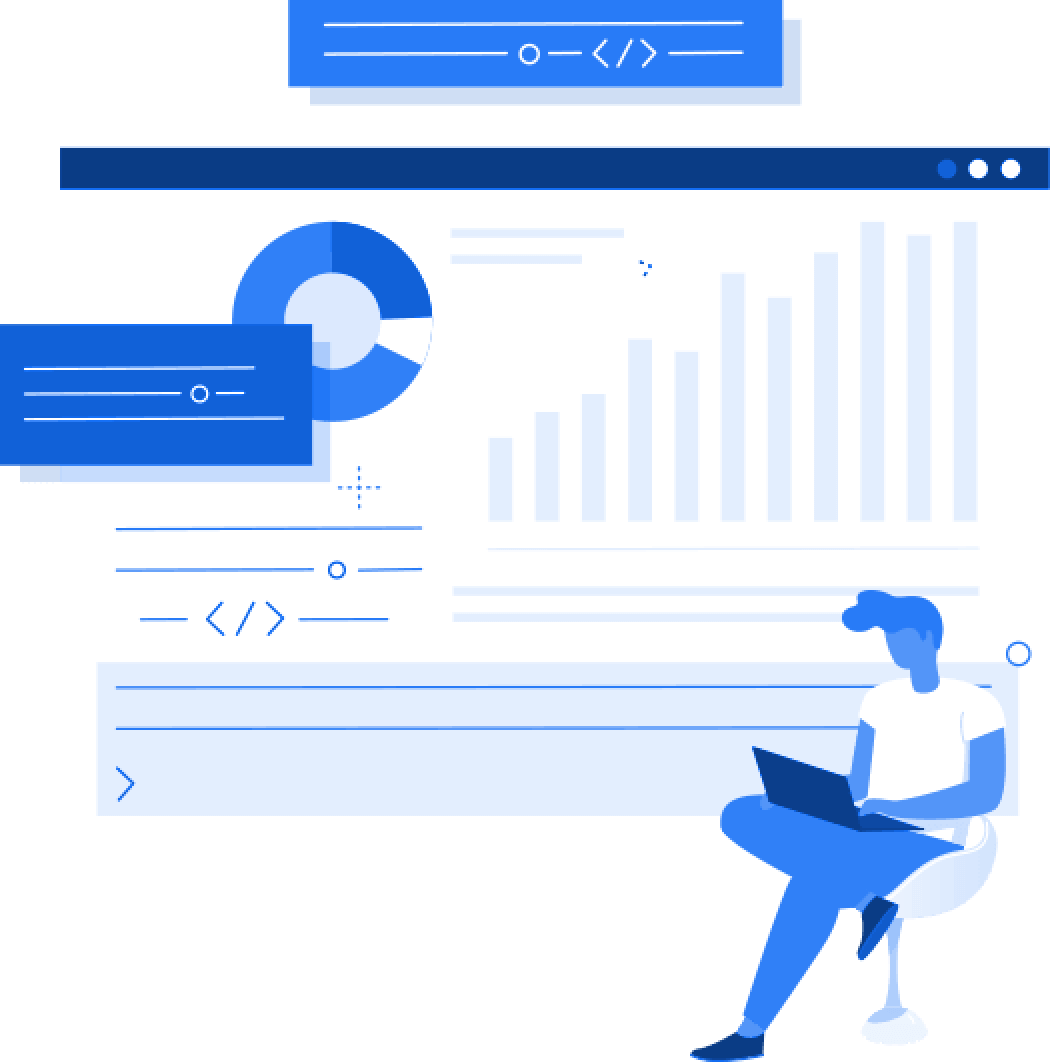 Order management can be challenging if you don't have the proper tools.
The reputation of your eCommerce business strongly depends on the experience customers have when placing an order, so your eCommerce platform needs to be equipped with order management software that keeps you organized and makes order processing easy.
As your business grows, it becomes even more crucial that your online store has what it takes to manage an increasing number of orders and customers. Shift4Shop's built-in order management software provides a better experience for your business and your customers alike.
Order Management from Beginning to End
Shift4Shop provides a complete tool set for processing orders, making it easy to efficiently run your store even during busy sales periods and without needing to constantly monitor your store.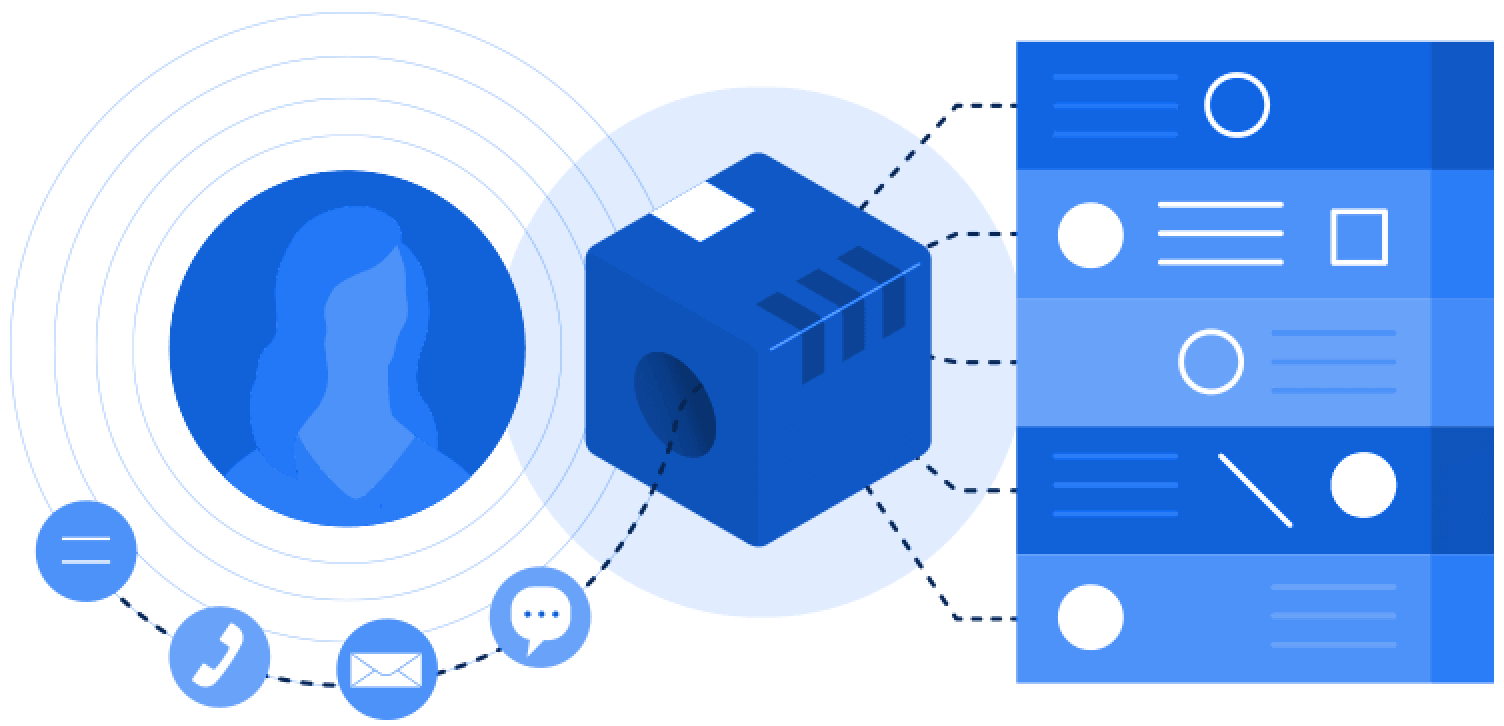 New Order Notifications
Quickly configure your store to send new order notifications to one or more of your email addresses. You can even turn them into push notifications on your phone via your carrier or provider's settings. However you prefer to receive your notifications, you'll always know when you've received a new order so you can attend to it as soon as possible.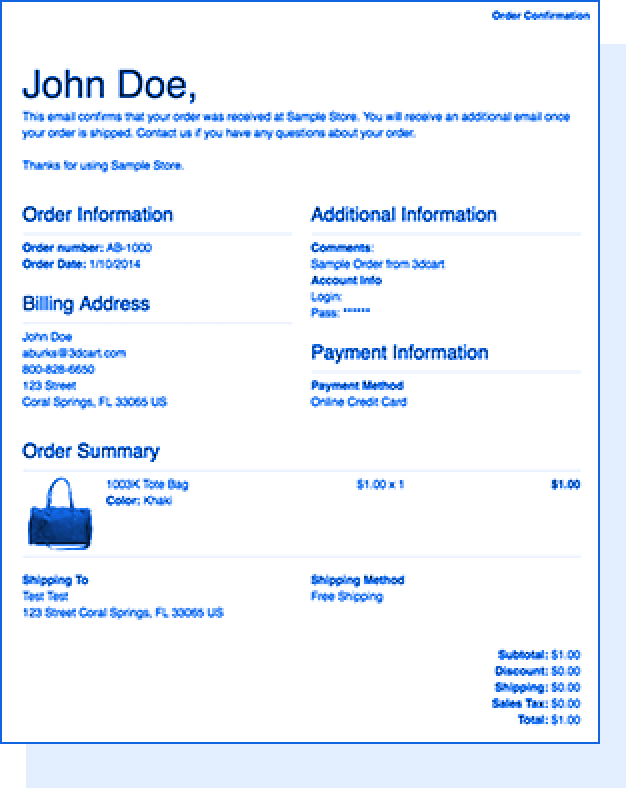 Convenient Order Management Dashboard
Orders in your Shift4Shop store are organized according to their status, such as New, Processing, Partial, Shipped, and more. View your orders with a single click and see all the pertinent details so you can take the next steps in your fulfillment process. Move individual or groups of orders to a different status as needed, with the ability to move orders "backward" in the process — such as changing an order back to New status for editing if a customer requests a small change.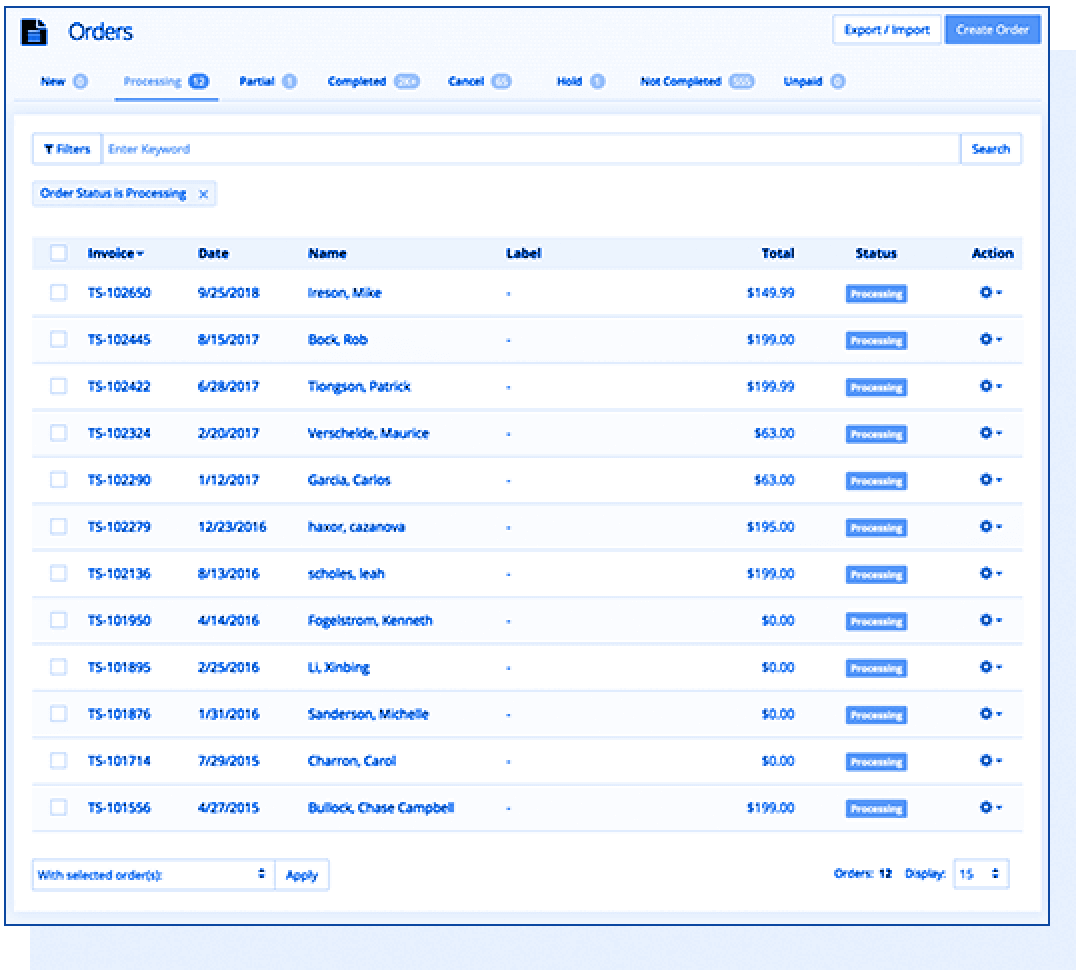 Complete Information on Every Order
Each order includes an invoice number for easy reference, as well as a full list of details including the payment method the customer used, any comments made on the order (whether by the customer, the payment gateway, or you), reward points earned by the order (if active), and referral information that shows how the customer began their order. The customer's billing and shipping information is also displayed alongside the rest of the order information.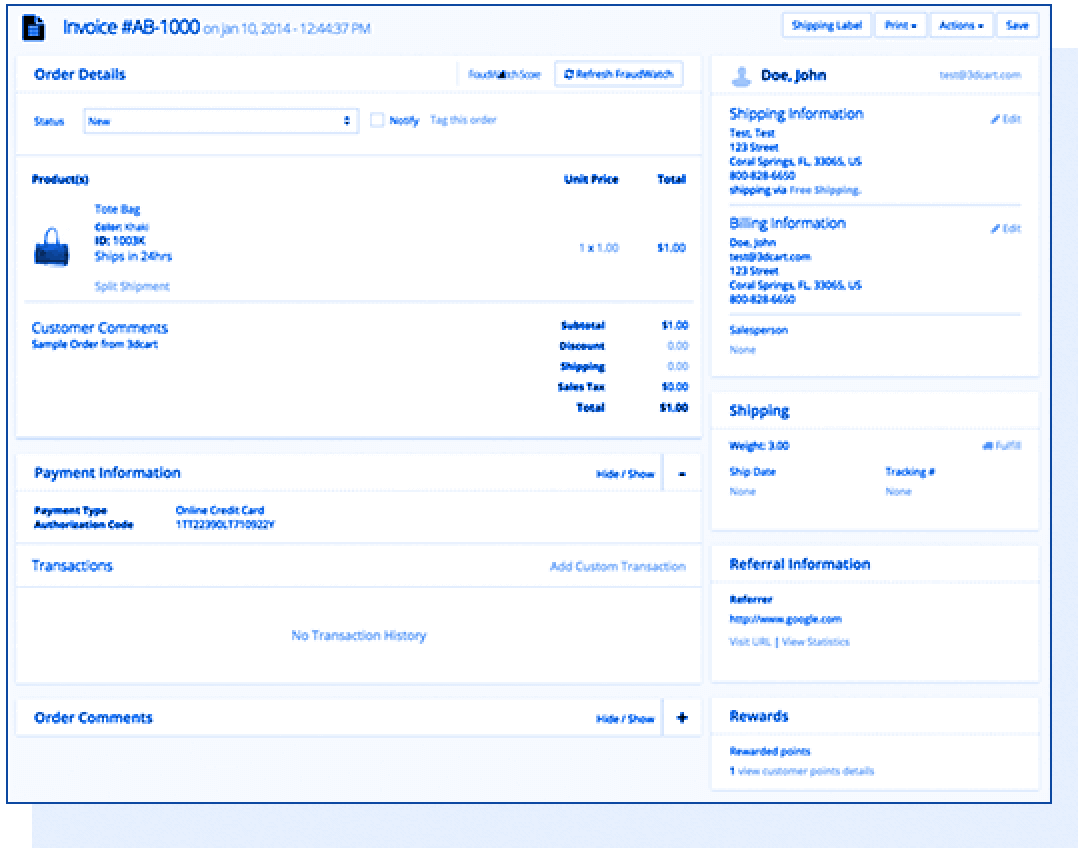 Status Updates to Keep Customers Informed
Keep your customers apprised of their order status every step of the way with automatic status updates sent to the email address they entered at checkout, or the email address on file if they've signed up for an account at your store.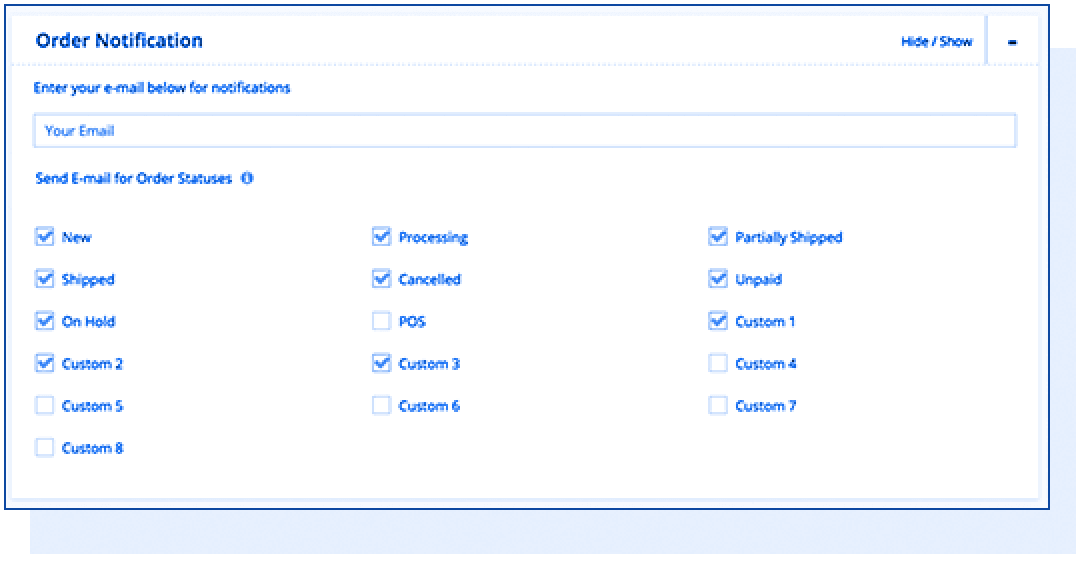 Full Information on Incomplete Orders
Customers can abandon their order at any point in the process, for a variety of reasons. Shift4Shop's order management software allows you to view incomplete orders and see exactly when a customer decided to turn away — after adding items, selecting shipping methods, and more. This feature provides you with the information you need to improve your online store's user experience and help customers who were unable to complete an order due to an unexpected problem, like an issue with their payment method.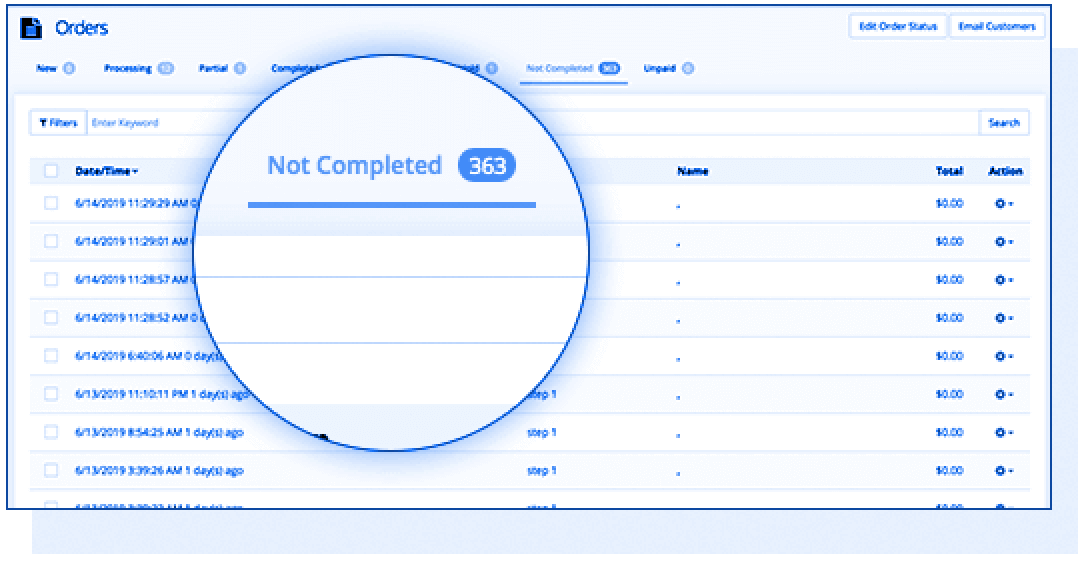 Phone Orders and Manual Order Processing
In some situations, you may need to create or complete an order manually, such as if a customer prefers to order over the phone, or contacts you to complete the order after abandoning their cart. Shift4Shop's order management software enables you to set up and process manual orders within your dashboard, whether you're creating a new order for a customer, or completing an existing one. The manual order interface is optimized for speed and convenience to help minimize the time it takes to perform this type of customer service.
Print Shipping Labels Right from Your Dashboard
Filling out shipping labels by hand can be tedious and creates an opportunity for mistakes. Shift4Shop makes shipping labels a breeze by letting you print them directly from the customer's order, a valuable time-saver especially for busy stores. Print labels for popular shipping carriers like UPS, FedEx, USPS and more.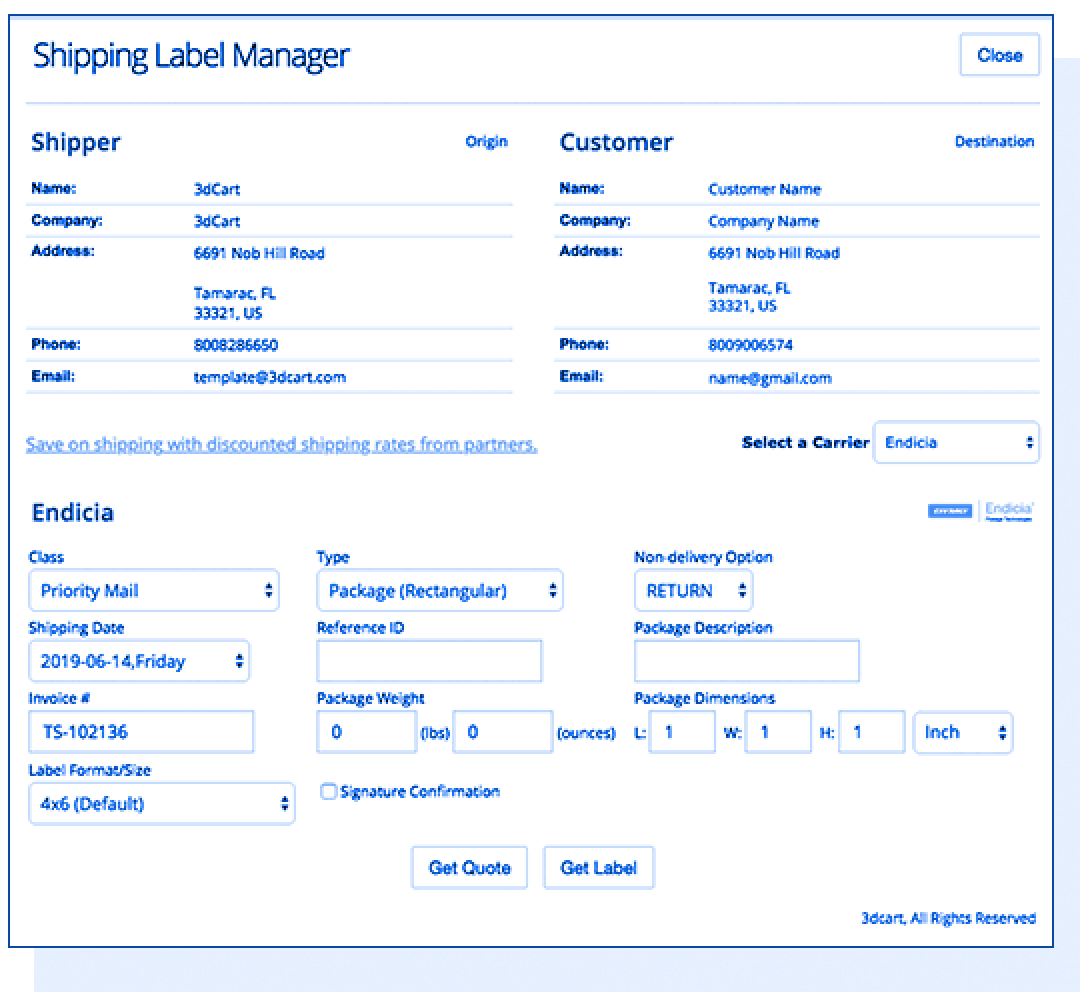 Process Returns with an Efficient RMA System
Shift4Shop's RMA (Return Merchandise Authorization) system makes it simple to process returns and exchanges for customers any time after an order has been placed. Create selectable choices for why a customer is returning the product, and specify which options a customer will have for their return, such as money back or exchange for the same (or a different) product. And with the RMA file upload feature, customers will be able to send you an image of the product they'd like to return, which allows you to evaluate the condition of a product before accepting it. Once you've authorized the return, you can optionally send the customer a printable shipping label to send the product back to you.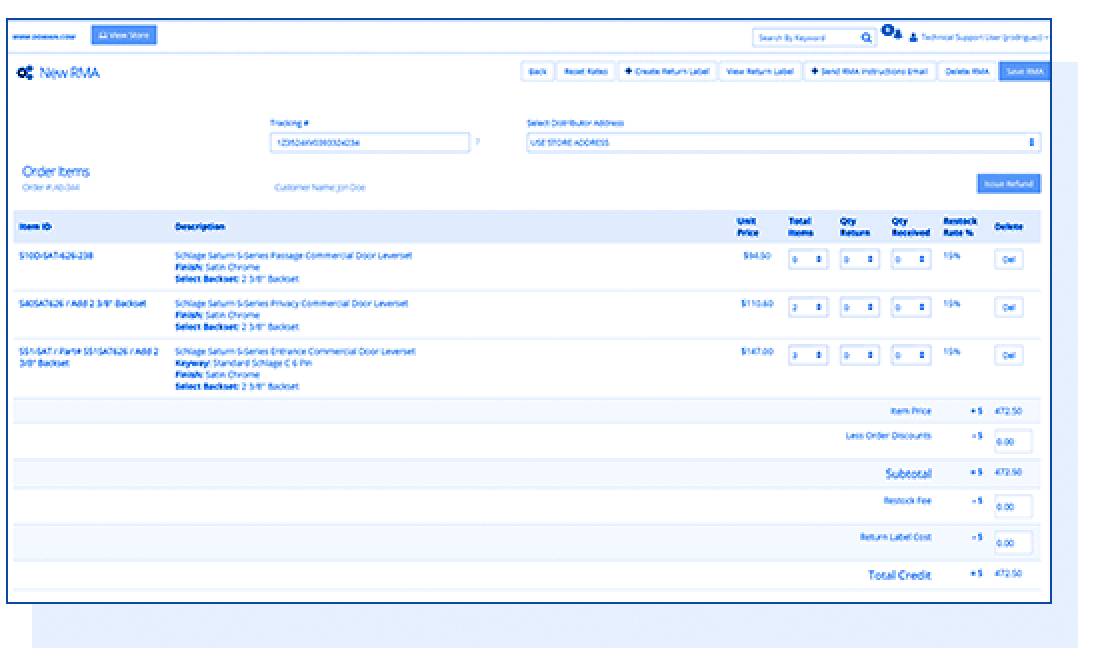 Create Subscription Services with Autoship Recurring Orders
Sell products that customers will need to replenish on a regular basis? Make it convenient for them by offering a configurable subscription service that will automatically place a new order for the customer when the time comes. Recurring orders provide a consistent source of income and improve customer loyalty to your brand.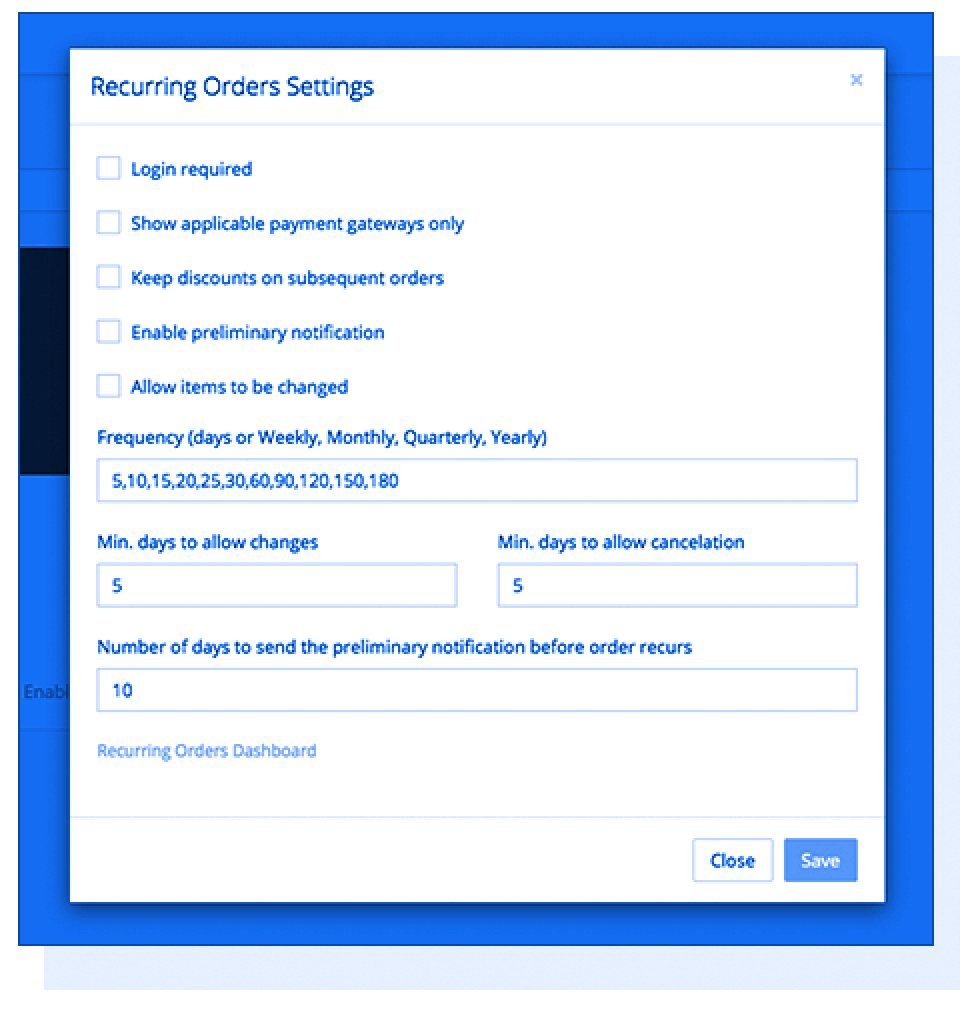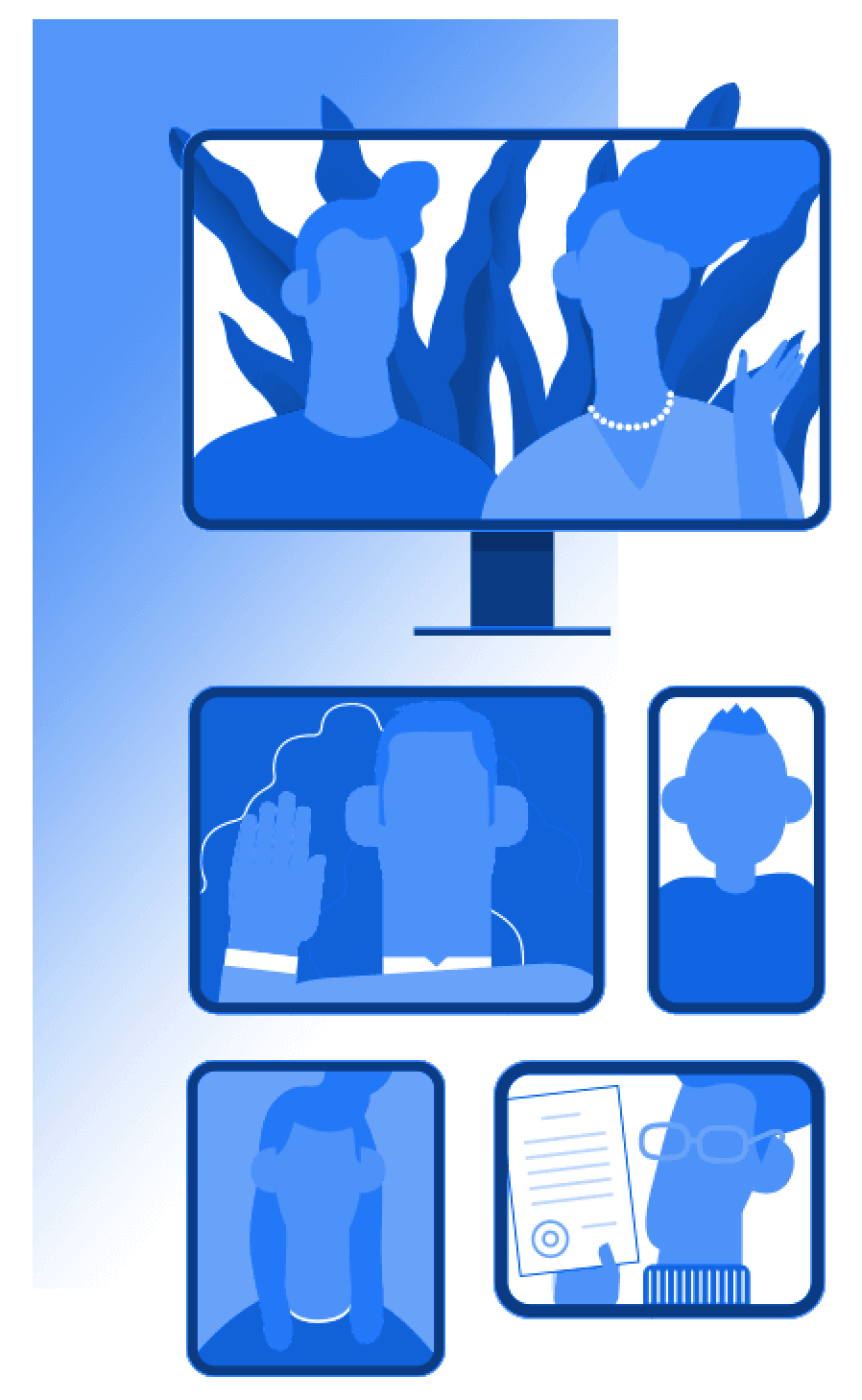 Maintain Customer Accounts and Records
Shift4Shop provides the option of allowing guest checkout as well as letting customers create an account on your eCommerce website. Registered customers can log in and view their order history, wish lists, reward points, subscriptions, saved carts, and more. You can even allow registration at the end of checkout when customers are most likely to decide to sign up in order to save their information for later purchases.
Segment Your Customer Base with Customer Groups
Shift4Shop's powerful Customer Groups functionality allows you to split your customer base into as many groups as needed for a variety of purposes. Different customer groups can access different pricing levels, minimum order amounts, and other variables, making it easy to target both B2B and B2C customers simultaneously. You can also set up a VIP Customer Group for high-value customers, a tax-exempt group for qualifying customers, and more.
Build Relationships and Provide Excellent Customer Service with a CRM
Shift4Shop's built-in CRM (Customer Relationship Manager) provides a fast method for your customers to request support via a configurable ticket system. Allow customers to send you specific questions about your products, your website, or their order, with the added ability to attach an image or document file using the CRM file upload feature. Optionally enable CAPTCHA for CRM to eliminate the occurrence of spam. The CRM keeps an organized record of all your customer service interactions and resolutions, so you can ensure every customer gets the help they need. Tickets can be opened by the customer, or by store Staff Users if necessary.
Advanced Organization with eCommerce Automation Rules
Automation is a powerful feature for growing eCommerce businesses, and Shift4Shop's Automation Rules module enables several useful automatic features to apply to your orders and Customer Groups. For example, customers can be automatically added to a certain group after purchasing a specific product or placing an order that reaches a minimum value.
Orders that meet certain criteria can be flagged automatically with a color that makes them stand out in your Order Management dashboard. There's much more you can do with Shift4Shop Automation Rules, so you can set up precise marketing campaigns and organize your customers and orders according to the exact needs of your business.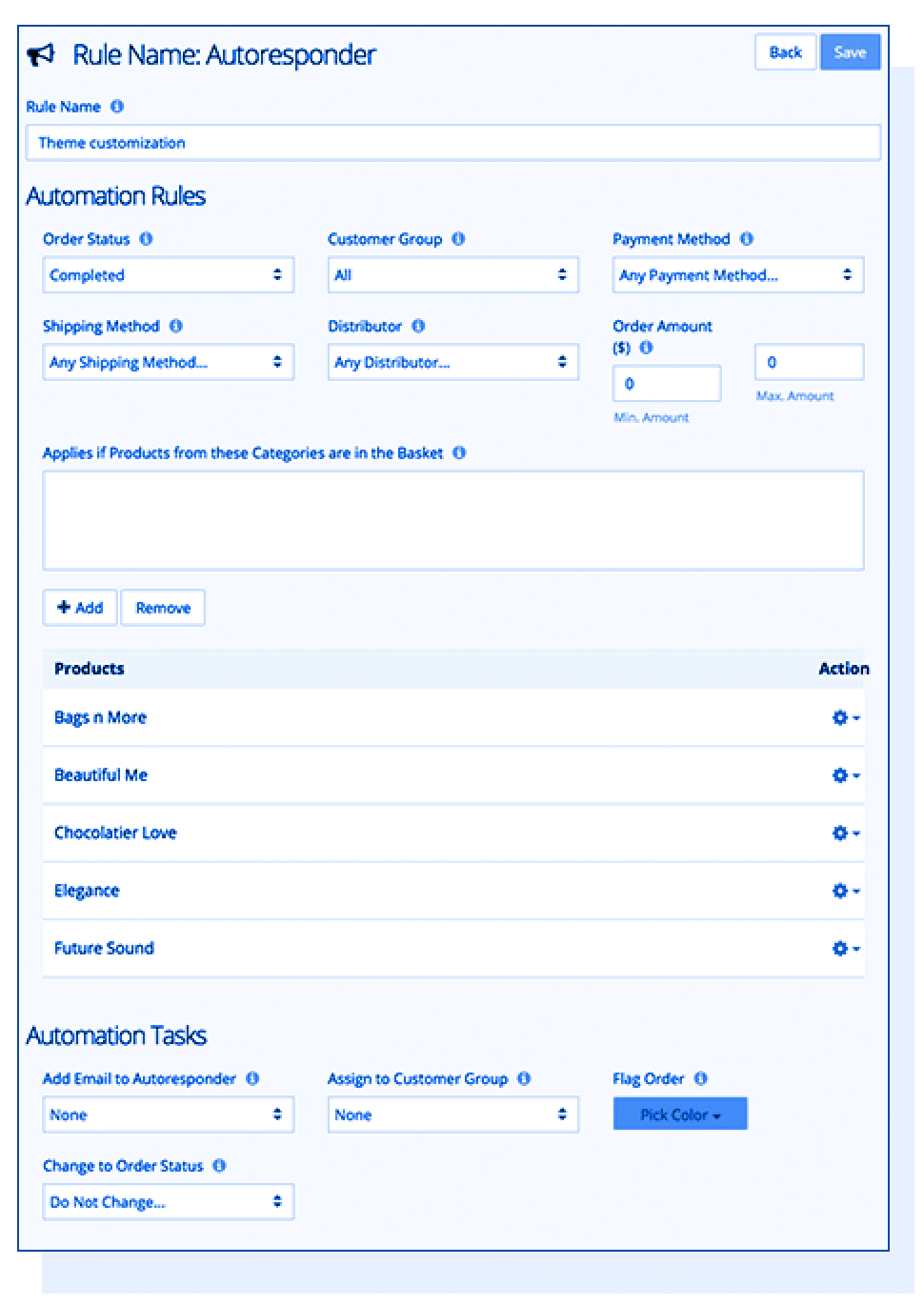 Build Customer Anticipation with Pre-Orders
Releasing a new product in the future? Shift4Shop's robust Pre-Orders system makes it simple to let customers pre-purchase products before the release date. Pre-orders can help you gauge customer interest, prepare your business with sufficient inventory, and secure sales on a product before it even comes to market. Once the product is released, the Pre-Order function seamlessly switches over to the normal purchasing process.
Expandable Integrations
Want to manage orders a different way? You can connect your favorite order management software to your Shift4Shop store! Integrations are available for many popular solutions like TradeGecko, SellerActive, and more. Plus, our QuickBooks Web Connector simplifies your accounting by automatically syncing all your Shift4Shop orders and inventory with QuickBooks Desktop.