How to Sell Lingerie Online
Spice Up the Internet with an Online Lingerie Store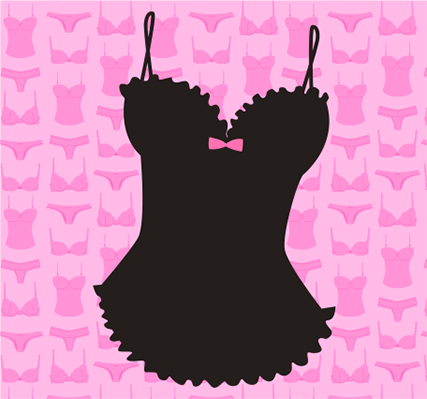 Fun and Sexy eCommerce
A sexy wing of fashion is dedicated to the wide world of lingerie. If you have a passion for helping people feel sexy, you can learn how to sell lingerie online in very little time. Starting your own small business may seem intimidating at first, but today's technology eases the experience. Get online and get started with your own sensual shop.
Running an online store isn't all fun and games, though. You'll want to perform a whole lot of research before you get started. We've compiled a list of four areas that will kick-start your desire to sell sexy underthings. Take a look at some tips on how to sell lingerie online.
Helpful Tips for Selling Lingerie Online
Work with sexy distributors
Plenty of distributors and manufacturers are looking for business-to-consumer stores to help sell their goods. All you need to do is perform a little research to find them. Elegant Moments Lingerie, for instance, offers high-quality wholesale lingerie with no minimum order quantities. There's a whole list of other distributors you can find with a simple web search.
Work with reliable distribution partners and form strong relationships with them. They'll be a huge part of how you succeed with your online store as you learn how to sell lingerie online.
Show off the goods
Especially for a clothing item like lingerie, pictures represent an important catalyst in encouraging customers to buy. They let potential buyers visualize their purchase before they make it. This, in turn, increases the likelihood that they'll actually buy.
Some distributors may provide photos for you. Otherwise, it's a good idea to work with a model (and possibly a photographer) to produce high-quality images for your store. Take as many pictures of each outfit as you can to show shoppers the entire package. Spice things up by putting models in real situations (while keeping it PG-13, of course). Pictures are crucial as you learn how to sell lingerie online.
Look into your competition
Competitive research will help you price your goods, get ideas for how to differentiate your brand and give you a solid starting point for deciding what works and doesn't work in your store. The best part? Most of it can be performed through simple web searches.
Of course, it also makes sense to do research on your audience. That may be a more in-depth process that requires you to take part in forums and online communities while tracking audience members through social media. Regardless, these are important things to try as you learn how to lingerie online.
Slip into something more comfortable
Your software platform is a huge part of the success of your business. Therefore, you'll need one that matches your needs. For instance, if you have a picture-heavy site, does your software allow for bulk high-res image uploading? What about cutting-edge eCommerce features, like the ability to create your own daily deal?
How to Build a Lingerie eCommerce Website
Know a thing or two about underthings? Victoria's Secret isn't safe anymore. You can learn how to build a lingerie eCommerce website in very little time at all. What you'll need is your experience with nightwear and a willingness to work. The technology you'll use is easy enough for anyone with just a little bit of web experience to handle.
The right tools will help you run an efficient shop
If you have a passion for business, you have a great opportunity in online retail. Ready to quit your day job and become an entrepreneur? People do it everyday. And with the right business partner, you'll be ready to go places. If you want to learn how to build a lingerie eCommerce website, take a look at some of the tips we've compiled to help you get started.
Slip your store into some comfortable software
The right tools will help you run an efficient shop. And don't worry: you don't need programming experience to get your store up and running. What you need to know is simple to learn, and you'll want to choose a software company with support standing by at all times (just in case).
Use a sexy store design to entice shoppers
Flip through your software's gallery of premade templates to find the sleek design you want for your store. When you start making money with your business, you can always go back and do a new store design with a team of designers. The ability to customize is important as you learn how to build a lingerie eCommerce website.
Let your shoppers pay in whatever way their heart desires.
We don't all have web design background. As you learn how to build auto parts eCommerce website, you'll want to choose software that lets you create a custom design off of a prebuilt template. If you want a totally custom design, you should have access to a design a team and CSS editing.
Configure your tax system
One of the things that's difficult about learning how to build a lingerie eCommerce website is setting up your taxes. Well, it's easier than you might think—but accounting in general makes lots of people's heads spin. All you need to do is establish tax rules that make sense in your state and connect your software platform to QuickBooks for easy bookkeeping.
Launch your new store
Think you're ready to go live? Think again. It's important to test your website out before you let the public get their hands on it. Make sure each of the pages on the site works, the links are functional and the shopping cart checks out all right. As you learn how to build a lingerie eCommerce website, these will be crucial task to create a successful business.
Shift4Shop provides the Best eCommerce Solution for
You to Sell Lingerie
Promotional
Sales Tools
Coupons, countdowns, daily deals, email newsletters and more are perfect to get shoppers interested all year round.
High-Resolution
Images
Show your customers exactly what they're getting with high-resolution product photos that can be zoomed to show intimate details.
RMA
System
Lingerie stores need a very specific return policy, which is made much easier with a Return Merchandise Authorization system.
Gift
Certificates
Put your customers at ease when shopping for gifts — with a gift certificate, there's no risk of buying the wrong size.
Sell on Mobile, Sell Socially, Sell Everywhere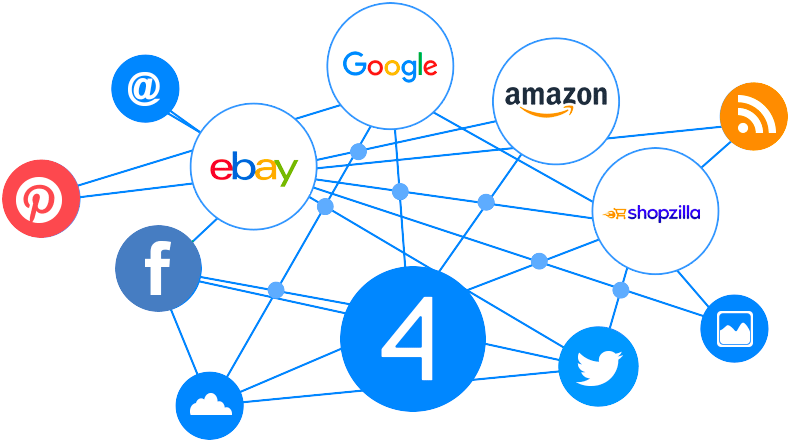 Optimized for All Devices
Shift4Shop stores offer a perfect mobile experience, which is ideal for discreet shopping.
Amazon and eBay Connections
Expand your customer base and earn more sales by selling on multiple channels.
Social Network Integrations
Shoppers can share their favorite products on Facebook, pin them on Pinterest, feature them on Instagram and more.
Dominate The Search Engines
Designed with SEO in mind to get you ahead of the competition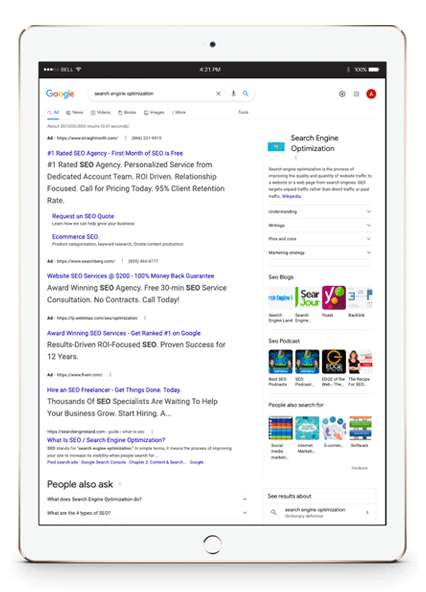 Entire Store is Search Engine Optimized
From the home page to category, product, blog, and content pages; every facet of your site has been optimized for search engines.
Google Analytics
Universal Google Analytics with eCommerce Tracking is built right in!  Simply enter your Google Analytics account ID and you're good to go.
Built-in SEO Optimized Blog
Includes a fully functional blogging content management system with which you can publish your own articles right from your store!
Advanced SEO Tools
Sitemap builder, Canonical URLs, 301 redirects, Custom File Names, Robots.txt editor, Dynamic Meta tags — Everything you need to make your store search engine optimized!
Advanced Store Statistics
Quickly see which items sell the most, your store's most active categories, best customers, best days of the week, and more!
Build a Thriving Online Lingerie Business
with Our Sell More Tools
A suite of tools to help you sell more every day in your store

Daily Deals
Autoresponders
Group Deals
Abandoned Cart Emails
Make-an-Offer
Product Reviews Emails
Social Wish-Lists
Newsletter Smartlists
Gift Registry
Expert Technical Support.
When You Need it and How you Need it.
Your eCommerce platform is only as good as the people supporting it!
24x7x365 Expert Support
Our Support Team never rests. Just like your business, we're always open!
Tickets, Phone and Chat
Contact us via our Support Ticket System, Phone or Live Chat.
United States Based
Never outsourced, our Support Team operates 100% in-house from our South Florida offices.