How to Migrate from Big Cartel to 3dcart
Big Cartel is a popular online store platform for artists and creators, but many Big Cartel users want to migrate their store to a different eCommerce provider. Some Big Cartel users simply outgrow the platform, needing space for more than 300 products or access to better eCommerce tools to run their business. Others feel stifled by Big Cartel from the very beginning, since it offers few tools to help a business grow.
3dcart is a popular destination for former Big Cartel sellers because it offers all the features and opportunity that Big Cartel's platform lacks. Of course, the idea of switching ecommerce platforms may be frightening, as merchants imagine disaster scenarios of lost data, store downtime, and wasted work. But don't worry, it's actually easy to migrate from Big Cartel to 3dcart! This step-by-step guide will explain how.
Step 1:
Create Your 3dcart Account
Signing up for 3dcart is easy and takes only a few minutes. Once your account is created, you'll have instant access to a free online store 15-day trial with no credit card required. If you're not in a huge hurry to migrate, take some time to familiarize yourself with the 3dcart dashboard. If you need any help understanding how 3dcart works, you can get support 24 hours a day, 7 days a week, even on holidays.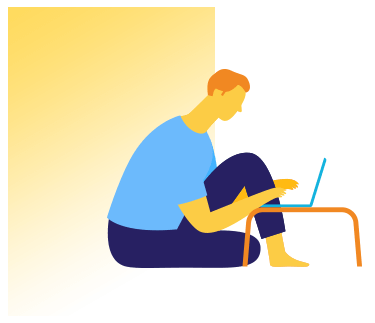 Step 2:
Choose A Plan
It's a good idea to choose your 3dcart plan before you start importing your products. All ecommerce plans are affordably priced for different sizes of business. To decide which plan you need, take a look at the features included in each 3dcart plan. If you have trouble choosing a plan, don't worry — there are no contracts, so you can change your plan at any time.
To help you pick the right 3dcart plan, let's look at your business's needs and compare the Big Cartel plan you were using.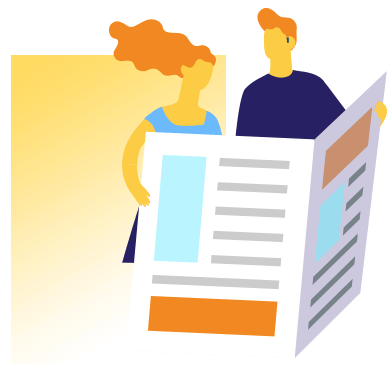 If you were on Big Cartel's Titanium plan ($29.99/month, 300 products), and you want to keep your budget approximately the same, choose 3dcart's Basic plan. The Basic plan costs $29/month and includes tons of features that simply can't be found in Big Cartel. Plus, there's no product limit, so you can break that 300 cap right away.
If you were on Big Cartel's Diamond plan ($19.99/month, 100 products) or lower, the closest 3dcart counterpart would be the Startup plan, which costs $19/month and has a limit of 100 products. The Startup plan includes all the features of the 3dcart Basic plan with minor restrictions. The Startup plan is a good option for sellers with 100 or fewer products who want the eCommerce power of an advanced platform.
The powerful tools built into 3dcart make it easier to grow your business, so you may find that you need room for unlimited products and access to even more eCommerce features. You can upgrade your plan whenever you need to. If you were using a free Big Cartel account, chances are you haven't yet purchased a domain name for your online store. If you need a domain name, 3dcart can register one for you when you sign up for a plan.
Tip: If you have few products or simply prefer to do things manually, you can skip the product data import in steps 3 and 4, and simply create the products manually in your 3dcart dashboard.
Step 3: Export and Prepare Your Data from Big Cartel
Big Cartel allows you to export your products, order history, and other data into CSV (comma-separated value) files. You'll need to do some editing to the column headers of these files to get them to import correctly into 3dcart, but it's a minor process made easier by downloading a sample CSV from your 3dcart dashboard.
Depending on the types of products you had on Big Cartel, you may want to make some additional edits to your CSV product file before you upload it. For example, if you're selling t-shirts on Big Cartel, it only allows one type of option or variant per product, such as size or color but not both. Big Cartel instructs sellers to create additional products to cover all the variants, e.g. "Red T-Shirt" with variants S, M, and L, and a separate "Green T-Shirt" with variants S, M, and L. In contrast, 3dcart lets you have unlimited options for products, so there's no need to create multiple products simply as a workaround: you could simply have "T-Shirt" with both color and size variants.
If your Big Cartel products relied on this method, you can fix it in 3dcart by collecting all of a product's variants under a single product page. To do this, remove "extra variant" products from your CSV (but keep the data for later) so your CSV only lists distinct products. Once your products are imported, you can set up all your product variants at once with a separate CSV file.
Step 4:
Import Your Data into 3dcart
Before importing your edited CSV files into 3dcart, upload your product images through the File Manager or by FTP. The product CSV includes fields for specifying the location of images so they can be automatically attached to your products.
The CSV import may seem a bit intimidating, but it's a fairly straightforward process, and since 3dcart lets you update a lot of your information this way, once you get the hang of it you'll save loads of time. For additional reference, learn how to import a product CSV into 3dcart, how to import a customer list into 3dcart, and how to import product inventory counts into 3dcart. If you have a large number of products, these are great alternatives to entering this information manually.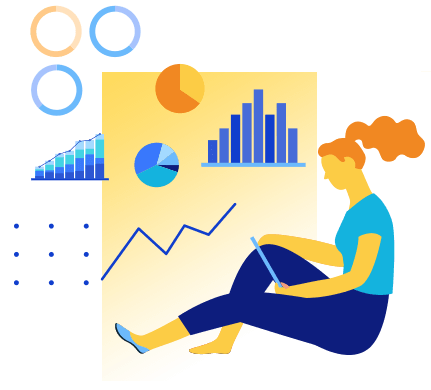 Step 5:
Add Content Pages
If your Big Cartel store had any custom pages, such as About Us page, Return Policy, or similar, you can recreate them in 3dcart. There's no direct importing of content pages, but you can edit them with a familiar text editor in your 3dcart dashboard. Simply copy over the text from your corresponding Big Cartel page, add images, or whatever else is needed to duplicate the layout.
It's recommended for your online store to have an "About Us" page as well as clearly-visible Policy pages, so if you didn't have these before, make sure you create them for your 3dcart store.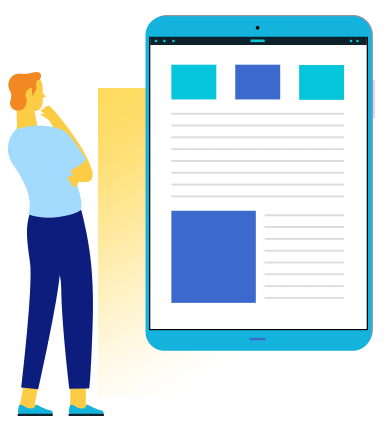 Step 6:
Customize Your 3dcart Store
We went through the process of adding products and content first because sometimes it makes choosing your store theme easier, but you can actually customize your store theme at any time. There's no way to directly copy your Big Cartel theme over to 3dcart, but our vast template selection includes tons of designs you can use to get a similar (yet improved!) look. For more advanced customization, you can edit your theme's HTML and CSS.
It's also a great time to edit your Store Settings, which lets you specify a company name, slogan, and more. You can also dive deep into the Store Language section of the 3dcart dashboard to change the phrasing of common text located around your website, including the footer and other content.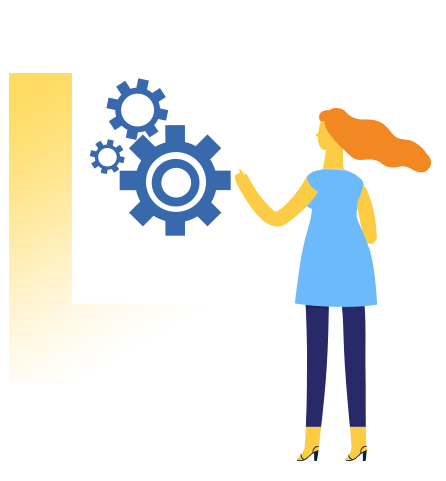 Step 7: Set Up Shipping, Payments, and Tax
Unlike Big Cartel, 3dcart includes several shipping features including real-time rate calculation from major carriers. You'll also discover many more options for payment processing, which means you have access to more ways for your customers to pay. Now is also a great time to configure your tax settings so 3dcart can automatically calculate tax when needed.
Step 8:
Set Up Email
3dcart provides you with a number of customizable "name@yourdomain" email addresses depending on your plan. Having your store name in your email addresses looks professional and inspires customer confidence. The easiest way to check 3dcart email is to connect your account to an email client like Microsoft Outlook or Mozilla Thunderbird. Or, start by learning more about hosting your email.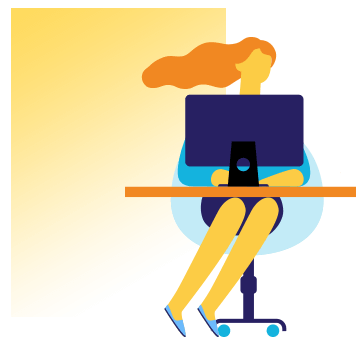 Step 9: Connect Domain Name and Redirects
When you're ready to launch your 3dcart store, you need to change some settings in your domain name to point at your online store's new location on 3dcart. Visit the domain registrar account you set up when you registered your domain name. If you registered a domain through Big Cartel's dashboard, this would be on Google Domains. Once there, make the DNS changes to point your domain at your 3dcart store. If 3dcart registered your domain name for you (such as, if you had a free Big Cartel account), you have the option of contacting support to make this change for you.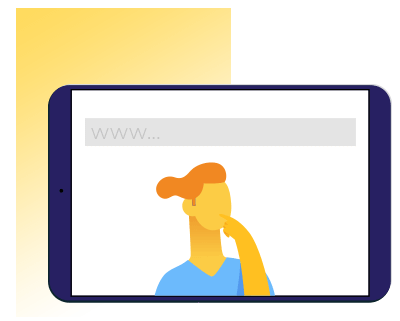 The next step is to create redirects to prevent your old Big Cartel links from being broken. 3dcart has a built-in 301 redirect setup for your online store, which allows visitors who use your old URLs to be automatically sent to your new store pages. If you have many products and pages you want to create redirects for all at once, you can import 301 redirects into 3dcart with a CSV file.
Once you've completed this last step, congratulations! Your new and improved eCommerce store is online with all of 3dcart's powerful features ready for you to use.
Need Help Migrating?
If the above steps seem confusing to you, or you simply don't have the time,
3dcart can help you migrate your online store from Big Cartel.
Feel free to contact 3dcart for a free Migration Consultation. Or, new 3dcart customers can contact 3dcart Sales to receive a free Big Cartel data migration in which our expert team does the bulk of the work for you.