The Best BigCommerce Alternative for Your Website
Learn how BigCommerce pricing and features compare to 3dcart

VS.

Migrate from BigCommerce to 3dcart for FREE, and get up to 12 extra months of service
About BigCommerce and 3dcart

BigCommerce is an eCommerce solutions company founded in 2009 by Eddie Machaalani and Mithcell Harper. The company that created it was originally known as Interspire, who created the platform as a hosted version of the Interspire Shopping Cart. They later adopted the name of the platform after it proved a popular alternative to other solutions like Volusion and Shopify. BigCommerce promotes itself as a major player in the field of eCommerce platforms, and their products — most notably BigCommerce Enterprise — are widely used. Bigcommerce support phone number is 1-888-699-8911.

3dcart began development in the late 1990s, grown directly from the shopping cart software experience of Gonzalo Gil, founder and CEO. Gonzalo developed shopping cart customizations for numerous eCommerce merchants, and he conceived 3dcart as the ultimate eCommerce platform that would bring all the most-demanded, necessary features together into one streamlined solution. Since then, 3dcart has continued to grow its capabilities through integrations, apps, and more built-in features including the best SEO features on the market.
The value of 3dcart vs. BigCommerce's pricing
3dcart: Ready to help you grow. Bigcommerce: Quick to penalize.
If you're an online merchant looking to maintain control of your business and maximize profits, Bigcommerce may not be the best eCommerce solution for your online store. In addition to hefty monthly fees, BigCommerce pricing penalize clients for going over their allotted revenue limit, and are restricted to certain BigCommerce plans based on online sales per year.
3dcart's affordable plans are tailored for small and large businesses alike, and designed to grow with your business. We want you to succeed, and we're not about to penalize you for your success with unexpected fees and limitations.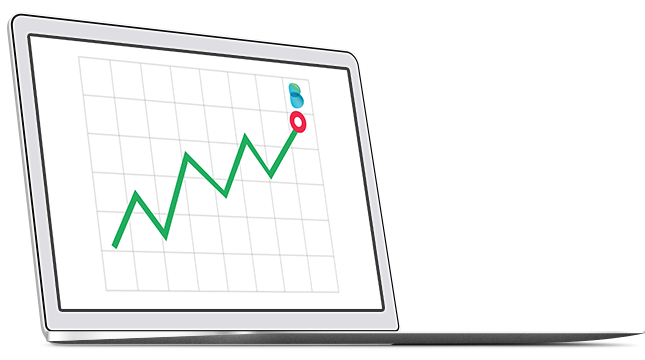 3dcart vs. BigCommerce feature comparison
Tons of features and zero limits vs. fees, penalties, and lacking functionality
Out-of-the-box features
As a Bigcommerce client, expect to spend a sizeable sum supplementing your store with paid apps, plug-ins and services. Bigcommerce restricts many of their basic features to their higher-tiered plans, such as customer groups, abandoned cart tools, and unlimited API calls. Furthermore, Bigcommerce lacks support for FTP access, drop shipping, wait lists, back orders, and email. As a 3dcart merchant, you'll have access to all of these features plus much more.
Responsive theme selection
Want to dazzle and captivate your visitors' attention at first sight without putting a strain on your wallet? That might be an impossible feat as a Bigcommerce client, where you'll have access to only 16 free themes, only 2 of which are responsive. 3dcart merchants have access to 100+ professionally designed, gorgeous responsive themes, more than half of which are available for free.

"Bigcommerce isn't about helping small businesses succeed. Their customer support is a joke, and instead of trying to actually help their customers, they push people toward their paid apps and 'affordable experts' that cost close to $100/hour."
– Ex-Bigcommerce customer
Point of Sale System
If you're looking to sell online, in-store, and on the go, your store requires a Point of Sale system – a feature Bigcommerce sorely lacks. The 3dcart Point of Sale system is available for free to all merchants, and will allow you to accept credit cards, cash, check, money order and more, anywhere, at anytime. Gain peace of mind knowing your orders are synced every 10 minutes and that all data is securely backed up in the cloud.
BigCommerce Themes vs. 3dcart Themes
How do free BigCommerce themes size up against free 3dcart themes?
BigCommerce and 3dcart offer free templates for your online store, but which ones have the bigger benefits? Let's compare.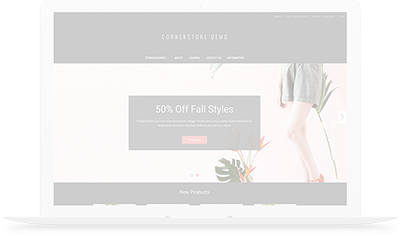 Free BigCommerce Themes
BigCommerce may boast about offering more than 100 BigCommerce themes, only seven are completely free. Some of them even have the same design as each other, with only minor differences in how they look. That means you would actually have even fewer free options with this platform. BigCommerce seems quite invested in customers purchasing templates from them. Not helping matters is that the free templates have a rather basic appearance. A potential fix for this is that BigCommerce offers a high amount of customization, giving you control over many different design elements. However, companies that wish to hit the ground running may still find this to be a needless drawback.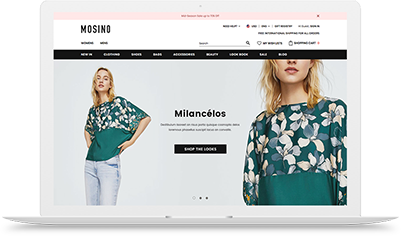 Free 3dcart Themes
3dcart offers over 50 themes completely for free. All of them are professionally designed, have their own unique appearance, and are available to all 3dcart customers regardless of their pricing package. Plus, 3dcart's powerful Core Template Engine provides an advanced theme framework built on Bootstrap that integrates AMP for product pages, optimized code structure, AJAX and more, for seamless browsing and lightning-fast page load speeds. These provide a boost to SEO in addition to an improved user experience. 3dcart also offers extensive customization. You will need a standard knowledge of HTML and CSS to make truly in-depth changes, but you still have significant control over your site's look and design without it.
Run your business your way with 3dcart
Don't let BigCommerce make your business decisions for you
3dcart: Freedom to choose your payment provider

3dcart supports over 160 Payment Solutions, more than any other eCommerce solution. See a full list of payment providers here.
Bigcommerce: Limited payment options
Bigcommerce supports fewer than 50 payment gateways, leaving their merchants with little control over their online store.
Reliable help when you need it vs. overstretched support
Support you can count on
3dcart:'s 24x7 support is eager to help you resolve issues.. Bigcommerce's unreliable support that's eager to tell you your issue is "user-error".
When your online store runs 24/7, it's critically essential to your business's success that you have access to around-the-clock direct support that is willing and capable of helping you in issues small and large. Looking to migrate from BigCommerce? 3dcart's friendly, expert Support Team is available 24/7/365, by phone, chat or email, to help you every step of the way on your eCommerce journey.
Frequently asked questions about Bigcommerce Alternatives
What are Bigcommerce plans limits?
Bigcommerce essential plans have sales limits, starting at $50k for the Standard plan, $150k for the Plus plan, and an maximum of $400k for the Pro plan.
What's Bigcommerce support phone number?
Within the US & Canada, Bigcommerce support can be contacted at 1-888-699-8911.
What are the alternatives to Bigcommerce?
Is Bigcommerce an American company?
No, Bigcommerce is an Australian e-commerce founded in Sydney, Australia.
How can I cancel my Bigcommerce account?
Is there a cost to migrate my products from Bigcommerce?
No, we'll be glad to help you switching over to continue growing your business. We have
special incentives
for switching and can assist with the products migration for free. Learn
how to migrate from Bigcommerce
.