Starting an Online Business with Shopify Dropshipping
Dropshipping is already a well-established part of eCommerce, but has become increasingly popular in recent years due to its low barrier to entry. Dropshipping can offer an opportunity to a new business that might otherwise not be able to afford startup costs, and it's accessible enough that many new entrepreneurs are becoming inspired because of these opportunities. Of course, as dropshipping becomes more widespread, the demand has increased for software and suppliers that can help beginners create a dropshipping business.
Shopify is the most popular (and most frequently recommended) software for running a dropshipping store, but is it really the best out there? Let's take a look at dropshipping with Shopify, common mistakes made by new dropshipping businesses, and more details that will help you make the informed decisions needed to make a successful dropshipping store.
What is Shopify Dropshipping?
Since Shopify has become such a popular platform for dropshipping, many new entrepreneurs assume a Shopify store is necessary to dropship, or that dropshipping on Shopify is different from dropshipping by another method. However, these are all incorrect. Let's clear it up:
Dropshipping is a fulfillment model, meaning it's the specific method you use to get products to the customer.
Shopify is an eCommerce platform, meaning it's a type of software you can use to build your online store.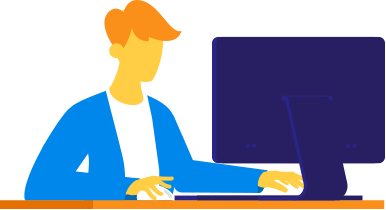 While you can use Shopify to build a website from which you sell products via dropshipping, the two are not connected beyond that. You can build a dropshipping website from almost any eCommerce platform, not just Shopify.
Dropshipping Terminology
If you're reading up on dropshipping from different sources, you might run into a bit of confusion over how the terminology is used. Some articles use "dropshipper" to refer specifically to those who sell to customers via the dropshipping model, while in other cases, you'll see "dropshipper" used to refer to the suppliers who are willing to dropship items to customers on behalf of the seller. Usually this is easy to figure out with context, but it can be confusing if you're not used to seeing the term "dropshipper" used in two different ways (sometimes within the same article). Within this guide, we use "dropshipper" to refer solely to merchants selling to customers through dropshipping, with the manufacturer or distributor usually referred to as the supplier.
On a side note, the spelling of "dropshipping" can also vary (i.e. "drop-shipping" or "drop shipping,") but this is purely a stylistic choice. Don't be surprised if you encounter all of these variations during your research.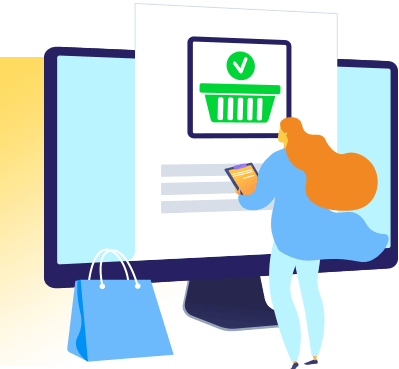 How to Start a Dropshipping Business
Starting a dropshipping business is similar to starting most other kinds of businesses, but your mindset is also very important.
There are two ways to look at starting a dropshipping business:
Option 2 is more accurate; dropshipping is different. The fact is that in many ways, dropshipping is easier than other business models, but it also has its own unique challenges that traditional retailers don't face. If you go into dropshipping assuming it's going to be easy, you'll make mistakes that could cost you your success. However, if you understand the challenges involved, you'll be prepared to approach them.
Since Shopify has become so popular for dropshipping, many beginners simply create a website, load it up with products from Oberlo (Shopify's dropshipping app), and sit back to wait for results. This is not the proper way to start a business, so don't fall into this trap. Instead, start your dropshipping business according to the following procedure.
1
Find A Niche
Your niche describes the type of products you sell, but also goes deeper than that. A niche can be as broad as an industry (e.g. jewelry) or as narrow as a single type of product (e.g. low-cost pendants following a fantasy theme). A very precise niche can make it harder to find customers, but the customers you do find will be looking for something quite specific that fewer businesses supply. A smaller niche also helps you focus and become more of an expert.
2
Do Market Research
Market research is the process of learning about the existing market for the niche you want to enter, and involves studying your competitors and identifying the amount of demand for the products you want to sell. This is a crucial step that will help you decide whether your chosen niche is viable for your new business, and help you understand how to reach your future customers.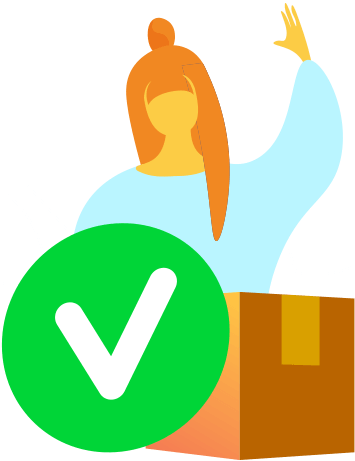 3
Check Legal Requirements
Before you go any further, find out if there are any laws in your country, state, province, and/or city that will affect how you name your business and how you can operate. Look into incorporating your business according to the model that's best suited for your situation and business plan. You can learn more about incorporating, creating a business plan, and other important topics in our guide on How to Start an Online Business.
4
Choose a Business Name
Business names should be memorable and brandable, and are often chosen at the same time as the domain name for a website (to ensure they match). When coming up with a business name, keep your future website's domain name in mind and pick something that will work well for both purposes. It's all right for a business name and domain name not to match exactly, as long as it's not confusing. Check that your desired name is available as a username on social media as well; it's best if you have the same name on all your business's accounts.
5
Choose Dropshipping Suppliers and eCommerce Platform
Shopify presents itself as the ideal solution for dropshipping stores because it's easy to set up and add products through their Oberlo app. This is another reason many new dropshippers head straight for Shopify without looking at alternatives (and in some cases, they assume there are no alternatives to Shopify). In fact, there are many ways to find a dropshipping supplier for any type of product. You can check out directories, and even find manufacturers and contact them directly. Choosing your suppliers first can help you select an eCommerce platform because you'll need one that's compatible with the wholesalers you've chosen.
6
Create and Launch Your Website
Once you've completed the previous steps, it's time to build your online store and start adding products from your dropshipping supplier. Some wholesalers provide product images and details ready to use, but you should always go over the product information to ensure it's well formatted and unique to your site (as opposed to being simply copy-pasted from elsewhere). Choose an eCommerce website template that matches your brand, and then it's time to launch your business!
Things to Consider
Compressing the process of starting a dropshipping business into 6 steps is helpful as a guideline, but you'll still need to make plenty of choices and ensure you're well informed. Selecting a niche, performing market research, and other decisions are entirely yours and are unique to your business, but choosing an eCommerce platform can be approached much more objectively. Despite marketing itself as such, Shopify is not the best dropshipping software for every business. Keep reading to learn more, and make sure you understand the most common misconceptions about Shopify dropshipping before you take steps to start your business.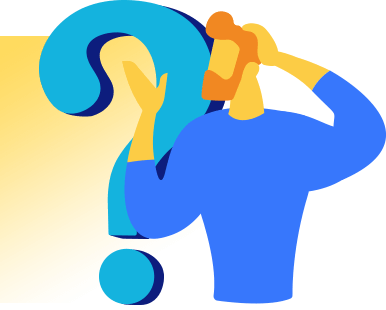 Common Misconceptions About Dropshipping
Since dropshipping is so easy to start, many aspiring merchants jump into it without fully understanding what they're getting into — and they often learn the hard way that they've made mistakes that cause their business to suffer or even fail entirely. This is why it's so important to become well informed before you take the next step.
To have the knowledge it takes to build a successful dropshipping business, you must understand the following:
What Are the Problems with Shopify Dropshipping?
While Shopify is an extremely popular eCommerce solution, it has numerous longstanding issues that can work against your business. In addition to the limitations of Oberlo, Shopify dropshippers will experience these same problems, regardless of their choice of fulfillment model.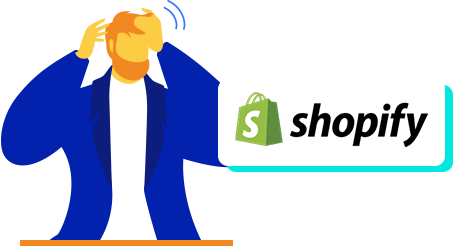 Transaction fees: Shopify charges transaction fees on every sale, in addition to the usual payment processing fees, unless you use their proprietary Shopify Payments.

Unreliable Shopify Payments: Shopify Payments is based on Stripe, which in itself is a great credit card processor, but it cannot be used in certain countries and won't work for highly regulated industries like CBD. Shopify also maintains complete control over Shopify Payments and frequently bans merchants from its use, with no reasons given — meaning existing payments can be inaccessible and the merchant must then find another payment provider, which will mean Shopify's extra transaction fee. Browse through the Shopify forums on any given day, and you'll always find posts from store owners wondering why they've been banned.

Higher startup costs: Shopify's lowest-tier plan that comes with a website costs $29/month, which is competitive with most eCommerce platforms, but it's light on features and you're likely to need to spend more on apps (which we cover below). But with Shift4Shop, you can get an unlimited, enterprise-grade eCommerce website for free, with even more features than Shopify's $299/month plan.

Disorganized dropshipping apps: If you don't want to use Oberlo, you'll find yourself needing to navigate the dropshipping apps in the Shopify App Store, many of which are limited or sometimes redundant with apps from other providers. Choosing can be extremely difficult, and they're not all free, either.

Increasing app costs: Shopify is well-known for its app store, and often praised for its wide variety of apps to customize and improve your online store. However, supporters of Shopify's app-based model overlook the fact that most apps come with a monthly fee despite often being required to add basic functionality to the platform. This means you're extremely likely to need to use multiple apps to add missing features you need to run your business, causing your expenses to increase unexpectedly. In fact, our analysis shows that you'd need to spend about $80/month on Shopify (Basic plan plus apps) to get the same features that are built into Shift4Shop.
Shift4Shop is the Best Software for a Dropshipping Business
So, if Shopify isn't the best eCommerce software for dropshipping, what is? The answer is Shift4Shop. Shift4Shop is a hosted eCommerce platform with more features, lower pricing, and greater flexibility than Shopify. We've already made a few comparisons during this guide, but let's summarize why Shift4Shop is better for dropshipping and for your business in general.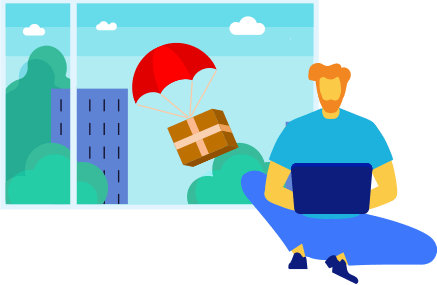 Lower price: You can get started dropshipping on Shift4Shop for free, with our End-to-End eCommerce plan. And unlike other eCommerce platforms that impose strict limits on free plans (like number of products or restricted bandwidth), Shift4Shop's free plan has no limits and includes our full list of features. All you need to do to access it is to use Shift4 for your payment processing (and you can still use other payment providers alongside it with no penalties). Since many entrepreneurs are attracted to dropshipping because they're starting out with a minimal budget, it's hard to beat a free and unlimited online store.

More features: Shift4Shop has hundreds of built-in features, far more than Shopify — and on Shopify, you'd have to pay extra for apps and move to a higher plan to get these features, if they're available at all. Shift4Shop was built specifically to include the most-demanded features and tools that other platforms are missing, and we've continued that tradition since 1997.

More dropshipping flexibility: Shift4Shop is integrated with dropshipping directories and suppliers including Doba, AliExpress, Inventory Source, and more, and you can set up any supplier as a dropshipper within your Shift4Shop Online Store Manager in only a few easy steps. This means unlimited choice for your business. Check out our list of dropshipping suppliers and tools to see some of the possibilities.
If you want to create a dropshipping store with the best potential for success and the fewest limitations, Shift4Shop is the best solution for your needs. Sign up now to start building your dropshipping empire and learn how Shift4Shop can unlock your potential.
For Any Industry and Any Business Model,
Shift4Shop is the eCommerce Solution You Need
Frequently Asked Questions
What are some of the challenges dropshippers face?
The biggest challenges faced by dropshipping businesses include long shipping times and lack of contact with the products they sell. Customers don't like waiting for their purchases, so it's important to choose suppliers that can ship in reasonable amounts of time — or, failing that, choose a type of product that customers won't mind waiting for.
Since, as a dropshipper, you never actually handle the products you sell, you won't have any idea of their quality, shipping condition and packaging, or other traits unless you make test orders to experience what the customer will see. Make at least one test order for each supplier you source from, and if possible, even each product if the price isn't prohibitive.
Does Shift4Shop work for print-on-demand dropshipping?
Yes! Shift4Shop is integrated with
Printful
, a versatile print-on-demand supplier that will create custom items for you and dropship them to your customers.
What are some ways to enhance my brand with dropshipping?
Some dropshipping suppliers offer white-label services, meaning they will completely rebrand a product with your business's name and labeling. This means you can give the illusion of having manufactured your own unique product line.
Where can I learn more about dropshipping?