Best Shopify Competitors: Shopify vs. Shift4Shop
Choose the right eCommerce platform to build and grow your business

VS.

Understand Shopify Plans and Prices Review
About Shift4Shop and Shopify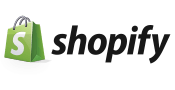 Shopify was officially launched in 2006 based on proprietary eCommerce software developed by Tobias Lütke, Daniel Weinand, and Scott Lake, originally to open their own online snowboarding shop in 2004. Over the years, Shopify continued to expand their platform to include a large app store, their own payment gateway (Shopify Payments), and more. Today, Shopify is headquartered in Ottawa, Ontario, Canada and has several offices located in different cities. Shopify contact phone number is 1-855-816-3857



Shift4Shop is a feature-rich eCommerce platform serving businesses of all sizes in a wide range of industries across the globe. Offering an unmatched free eCommerce solution, the company provides everything you need to start - and grow - your business. This turnkey eCommerce experience includes powerful tools to help businesses succeed - a robust website builder, product and order management, customer marketing tools, and more. Customers can choose from dozens of professionally designed, industry-specific templates, all of which are mobile-friendly, SEO optimized, and highly customizable.
Understanding the cost of running a Shopify Store
Shift4Shop is affordable and effective. Shopify is all about extra expenses.
If you're considering Shopify for your online store, expect your costs to cut severely into your profits. Transaction fees, plan pricing, and paid apps all raise the overall price of Shopify. Unless you opt for their Shopify Payments, you'll encounter a 0.5%-2% transaction fee for external payment gateways on top of your payment processor's specified fee. And unfortunately, Shopify Payments has too many limits to make it usable for all businesses, so you may not be able to use it even if you want to.
The only way to decrease your Shopify transaction fee is to move up to another plan. And while Shopify's plan pricing is similar to most of its competitors, there's a huge hidden cost: paid apps. And you'll still need many of those apps even if you upgrade your plan, because Shopify doesn't add most of those features to its higher plans. So you'll still be shelling out for apps!
Shift4Shop is a breath of fresh air compared to Shopify. We give our merchants more freedom and more potential for profits, because we never charge transaction fees on any payment provider — you only pay the usual processing fee that all gateways impose. And if you get our free End-to-End eCommerce plan, you'll have instant access to hundreds of enterprise-grade eCommerce features with no impact on your budget. You'd have to spend over $299/month on Shopify to get similar functionality. Some features aren't even available in Shopify at all, even through apps.
With Shift4Shop, you'll never suffer penalties or hidden charges, and you'll get the most advanced SaaS eCommerce platform in the industry ready to help you grow your business.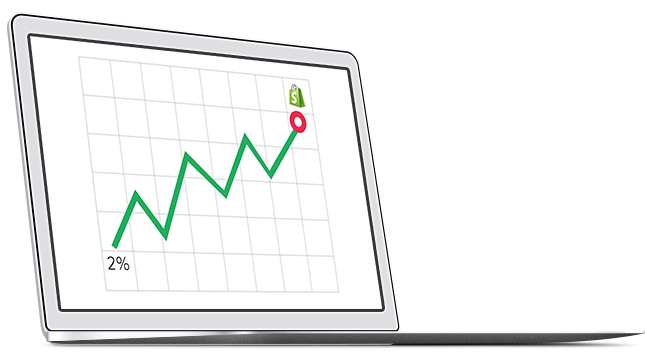 Shopify functionality limitations
Shift4Shop's Built-in features outperform Shopify's third-party Apps with no additional costs
Real-time Shipping Rates
Need to offer customers real-time shipping rates from carriers like USPS, UPS, FedEx, Canada Post and more? At Shopify, real-time carrier calculated shipping is a feature restricted to subscribers of their most expensive plan. Shift4Shop offers this feature at no additional cost to every merchant, regardless of their selected plan.
Out-of-box features
As a Shopify client, expect to spend a sizeable sum supplementing your store with third-party apps Once you login to Shopify you'll find the need to install additional apps to compensate for missing features. Shopify restricts many of their basic features like gift cards, reports, and abandoned cart tools to their highest-tiered plan. Shift4Shop includes all these features, plus more, with every plan.
Theme selection
The success of your store depends a great deal on the design of your website, which is why Shift4Shop is dedicated to supplying its merchants with an expansive collection of free, gorgeous responsive themes. Shopify's meager free theme selection will have you dishing out hundreds of dollars on a premium theme.

"If you're using lots of apps to add functionality to your Shopify store, you'll realize that not all apps are created equally, and they have varying levels of customization when it comes to look and feel. This can mean a fragmented look for your store."
– Shopify Developer
Checkout on your own domain vs. shared checkout
Ensure your customers can trust you with their important information by avoiding a redirect when it comes time to collect payment. Shift4Shop offers custom SSL certificates to keep your customers on your domain and your brand throughout the entire checkout process. On Shopify, you need to upgrade to their highest plan to get your own checkout.
Shopify Themes vs. Shift4Shop Themes
How do free Shopify themes stack up against free Shift4Shop themes?
Shopify and Shift4Shop both offer free themes for starting your online store, but which is really better? Let's analyze the differences.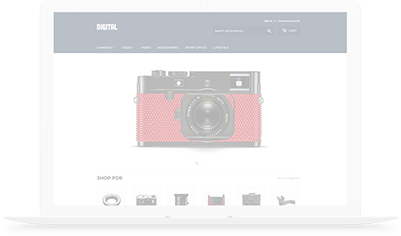 Free Shopify Themes
Shopify offers 10 free themes, most of which are available in 2 or 3 styles which change the colors and other visual elements. The benefits of Shopify's free themes include responsive design and suitability for several different industries. However, there are drawbacks: even with multiple styles available, the overall selection of free themes is limited, so you may have problems finding one that works with the look and feel of your brand. Shopify themes are also written in their own language called Liquid, meaning you (or a developer) must have knowledge of a proprietary coding language to make customizations. This makes free Shopify themes harder and more expensive to use than you might have expected.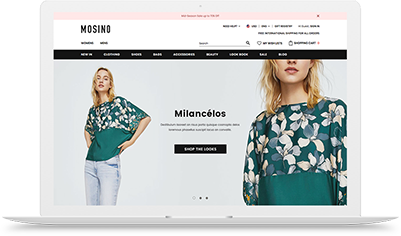 Free Shift4Shop Themes
Shift4Shop offers over 150 free themes with a wide range of benefits. Tons of choices mean far more room for customization, and you'll only need standard knowledge of HTML and CSS to make changes. Responsive design ensures your store is mobile-friendly for shoppers on any device. Plus, Shift4Shop's powerful Core Template Engine provides an advanced theme framework built on Bootstrap that integrates AMP for product pages, optimized code structure, AJAX and more, for seamless browsing and lightning-fast page load speeds. These provide a boost to SEO in addition to an improved user experience. The only drawback is that multiple styles-per-theme aren't available out of the box, but you still have far more designs to choose from.
Shopify Payments Alternatives
Why get stuck with transaction fees that cut into your profits?
Shift4Shop: No transaction fees or penalties

Shift4Shop has Shift4 payments built in, plus more integrated payment providers than any other eCommerce solution — and we don't charge transaction fees for using them. See a full list of payment providers here.
Shopify: Use Shopify Payments or pay penalties

Shopify penalizes you with transaction fees from 0.5% to 2% for any sales made through a payment gateway other than Shopify Payments.
Shopify Payments is Shopify's own built-in payment gateway, based on Stripe. It includes a merchant account and credit card processing at industry-standard rates. It's a friendly option for beginners who don't have their own merchant account or don't feel confident connecting payment processing to their online store. Shopify Payments is currently available in a growing list of countries and can be sufficient for credit card processing for several industries.
However, Shopify Payments comes with some downsides. While it does include some alternate payment methods like Apple Pay and Google Pay, you'll still need to seek outside processing for all payment methods it doesn't support. Today's online customers expect more payment options from eCommerce stores, especially with the growing popularity of other digital wallets, "Buy Now, Pay Later" financing solutions (proven to increase average order value), cryptocurrency, and more. Customers often turn away from online stores that don't accept their favorite payment method. On Shopify, you'll be penalized for adding these alternate payments.
Shopify Payments is also not available to several types of businesses, especially those in "high-risk" industries — which can include strongly-regulated products like tobacco and alcohol, other age-restricted products, and any industry subject to a high number of fraudulent purchases. To sell these products, you need a special high-risk payment provider (and will be forced to pay Shopify's transaction fees for using it), but no matter what you sell, it's clear that Shopify Payments is not sufficient for any but the smallest online stores.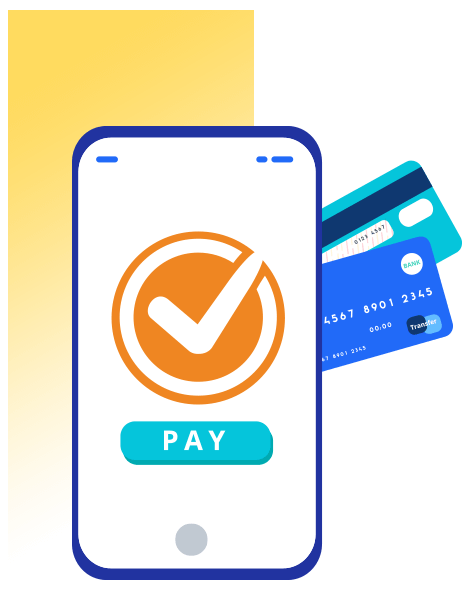 Shift4Shop gives you all the convenience with none of the penalties
Shift4Shop also comes with a built-in payment provider, Shift4 Payments. Shift4 allows you to take credit cards and popular alternate payment methods like digital wallets. It's built into your Shift4Shop store and ready to go immediately — and if you use it, you can get an enterprise-grade eCommerce plan for free. You're also free to add other payment methods to your store to round out the options you give to customers, and Shift4Shop integrates with plenty of them covering all different types. Check out a quick summary below or see a full list of payment providers here.
Credit Card Processors
Digital Wallets
High-Risk Providers
Pay-Later Financing
ACH and eChecks
3D-Secure
Shopify Plus Enterprise Features Available on All Plans
Shift4Shop offers the most advanced features to subscribers of every plan
Shift4Shop plans outdo Shopify plans at every step. With more built-in features, Shift4Shop cuts down the need for apps or plan upgrades just to get the features you need. In fact, every Shift4Shop plan includes features Shopify reserves for its highest tiers, including Shopify Plus. Imagine being able to get Enterprise-level eCommerce features for your brand new startup — with Shift4Shop, you can.
Large businesses are in for a treat as well. Shift4Shop Enterprise is the best alternative to Shopify Plus, with better functionality, more features, and better support. Why let your business stagnate when you can continue to grow?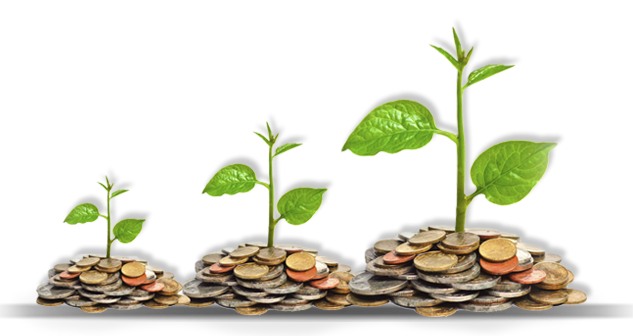 Optimized Admin Panel
PCI Certified Security
99.9% Uptime
Social & Mobile Commerce
Search Engine Optimization
Responsive & Mobile Ready
Real-Time Shipping
No Transaction fees
100+ Optimized Themes
Optimized Admin Panel Interface
24x7 Support
Design Editor
Shopify Feature Comparison
Shift4Shop offers more out-of-the-box features that adapt to complex business needs
Feature
Shift4Shop
Shopify

Inventory Control

Order Management

Google Customer Reviews

Built-In
Paid App

Print Shipping Labels

B2B Wholesale Invoicing

Built-In
Paid App

Multiple Ship - To

Built-In
Paid App

Affiliate Program

Built-In
App Installation Required

Related Products

Built-In
Custom Code or Paid App

FTP Access

Enterprise Only ($2k+/Mo.)

Digital Downloads

Built-In
App Installation Required

Upsell and Cross-Sell

Built-In
App Installation Required

Returns & RMA System

Built-In
App Installation Required

Product Q&A

Built-In
App Installation Required

Recurring Orders

Built-In
App Installation Required

Pre-Orders

Built-In
Custom Code or App Installation Required

Reward Loyalty Program

Built-In
App Installation Required

Waiting Lists

Built-In
App Installation Required
The information on this comparison page that was created by Shift4Shop was believed to be accurate as of 1/18/2019.
Shopify is the most popular eCommerce platform,
but it may not be the best for your business
Best Shopify Alternatives
Free Shopify Alternatives
Frequently asked questions about Shopify Alternatives
Do I need Shopify to drop ship products?
Can I switch from Shopify Payments?
Yes, you can switch from Shopify Payments at any time. Just remember that if you switch to another payment processor on Shopify, you'll start paying transaction fees. A better option is to switch to Shift4Shop, use the Shift4 payment gateway, and get your eCommerce plan for free (with no transaction fees on alternate payment providers, either!)
What are Shopify's transaction fees?
Shopify's transaction fees range from 0.5% to 2% depending on your plan. These transaction fees are applied to every sale that is not processed through Shopify Payments.
What are the alternatives to Shopify?
Is Shopify an American company?
No, Shopify is a Canadian e-commerce company headquartered in Ottawa, Ontario.
How can I cancel my Shopify account?
Is there a cost to migrate my products from Shopify?
No, we'll be glad to help you switching over to continue growing your business. We have
special incentives
for switching and can assist with the products migration for free. Learn
how to migrate from Shopify
.