Choosing Your eCommerce Platform: SunShop or 3dcart?
Which online shopping cart software is the best choice for your online store?

VS. Switch to 3dcart and get a FREE product migration and up to 12 extra months of service FREE!
Your online store with 3dcart vs. your online store with SunShop
Seamless eCommerce built for growth vs. technical difficulties and limited scalability
Building an online store gives you a fantastic opportunity to build your brand. But to do that, you need to be able to customize your store, preferably without needing to learn too many technical details. It's also vital that the eCommerce platform you choose works smoothly and without bugs, and you're going to want to start selling as soon as possible so it's important that it be quick to set up. Unfortunately, if you use SunShop, you're going to find all these things more difficult than they should be.
Where SunShop is buggy, 3dcart works flawlessly. Where SunShop is difficult to customize, 3dcart lets you do it with no knowledge of code. Plus, 3dcart is vastly more expandable and comes with tons of vital integrations with other eCommerce software that SunShop simply can't work with. In everything needed for a successful online store, 3dcart leaves SunShop in the dust.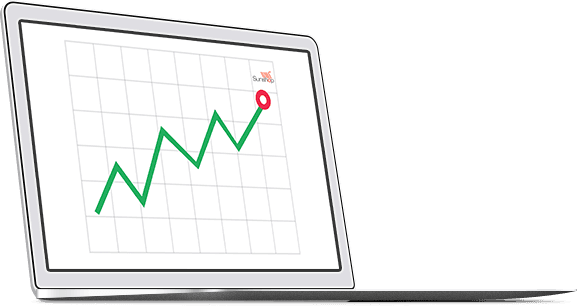 3dcart vs. SunShop: which has the best features?
A complete and intuitive eCommerce tool set vs. limited and code-heavy
Ease of Use
If you want to get serious about selling online, you probably want to get started quickly and with a minimum of hassle. But to get the most out of SunShop, you'll need knowledge of PHP, and most customizations will require editing the code. 3dcart, however, gets you right into the action with an intuitive interface and WYSIWYG editing.
Features
SunShop has the basics of eCommerce, of course — a shopping cart, product pages, and other general functions, but if you want to expand your horizons with integrations and plugins, you're out of luck as there are so few available. But 3dcart has hundreds of integrations with all types of software, including popular marketing and shipping tools, and a robust app selection to help you further customize your store.

"SunShop is just plain hard to use. I didn't realize I needed to know PHP and it's difficult to get my store looking how I want it. I feel like they expect everyone to be a programmer. I was also disappointed to discover that I can't use some of my existing shipping and marketing software because there's no integration in place."
– Former SunShop User
Pricing
You have few options with SunShop when it comes to plans. The licensed version of the software is between $199.99 – $499.99 and you'll need to pay for support along with it. The cloud-hosted version only has one pricing tier, at $34.99/mo. or $299.99 annually. Clearly, the idea is that one size fits all. 3dcart on the other hand offers several affordable plans so you can choose the right one for your budget, while still having access to all the crucial eCommerce features.
Create the online store of your dreams with 3dcart
An easy-to-use, feature-packed eCommerce platform
3dcart: Intuitive and integrated

3dcart is meant to be easy to use, no matter the size of your business and regardless of your eCommerce experience. Plus, over 200 integrations ensure you'll always be able to use it seamlessly with your favorite software for marketing, accounting, reporting, shipping, and more.
SunShop: Difficult and limited

SunShop requires knowledge of PHP to do anything but the simplest edits, and before long you'll find yourself running into tasks that are harder than they need to be. The limited feature set and integrations mean you'll have problems using the tools your business relies on.
Infinite Scalability vs. Missing Features for Growth
3dcart:
With 3dcart, you can build a successful eCommerce website and grow your business from startup to enterprise. The platform grows with you and works with everything your business will need.
SunShop:
SunShop may work for some smaller businesses, but as you grow, you'll discover some much-needed tools to be lacking due to the platform's limited integrations, hampering your success.
Thousands worldwide choose 3dcart
See what our clients have to say about us
3dcart combines functionality of ecommerce with brand design elements. The consumer experience on desktop and mobile platforms has enhanced Sarabeth's website sales. Sarabeth's has the best of both worlds without the expense of a custom website.
Thank you Team 3dcart!
No other cart has the features, customization, and ease of use that 3dcart offers. Customizability is my favorite thing about the cart. We've enjoyed using it for years, and will continue to do so.
The software is easy to use and the technical support service is top notch all the way. We are so happy with their expertise, reliability and attention to details that we recommend 3dcart to anyone.
3dcart offers more features which is the main reason I switched. I've used design services 3 times. I gave them little information to go off of & they were able to create a great design each time!