Powerful eCommerce Marketing Software for Your Business
All the best tools to sell more and build customer loyalty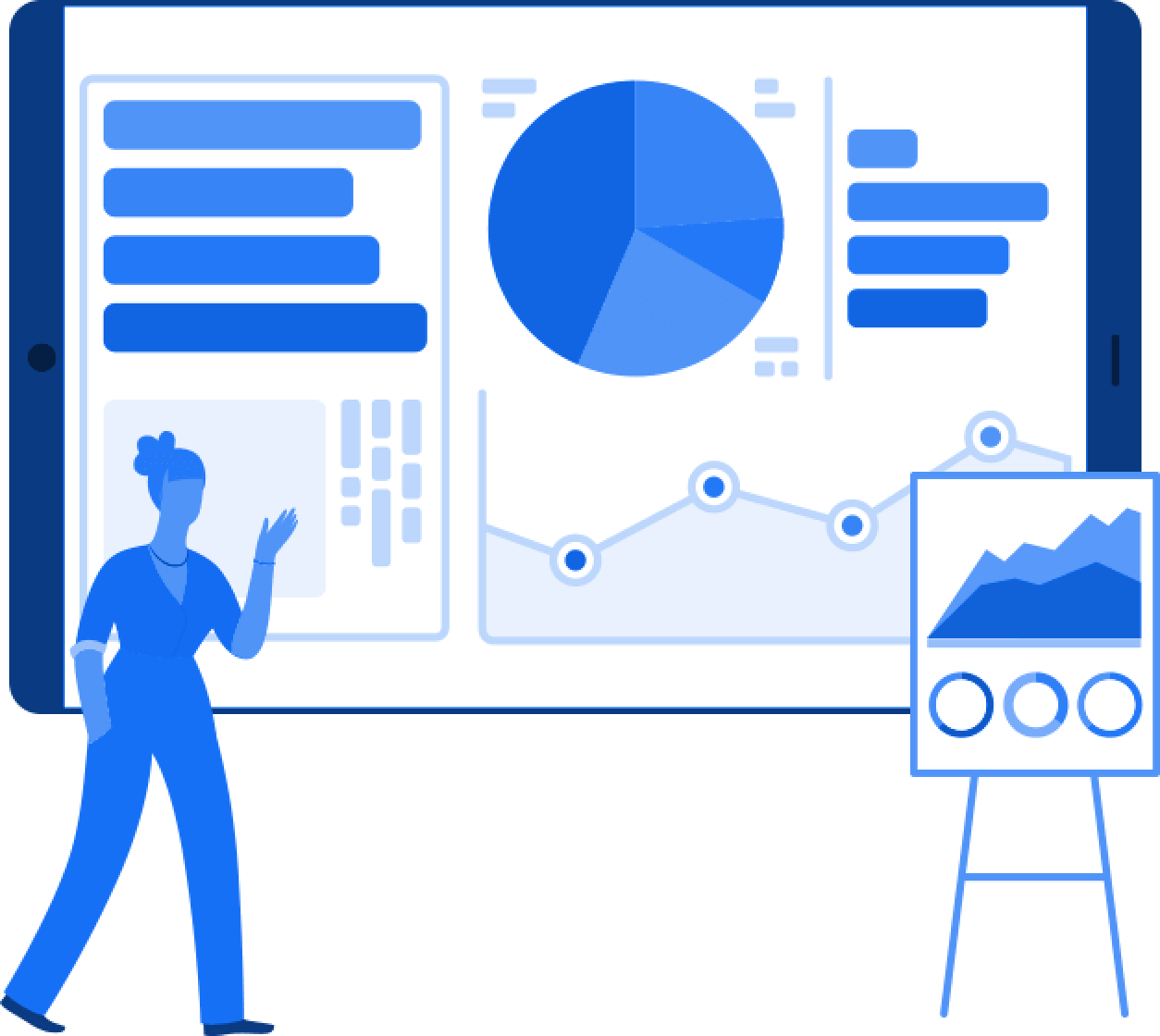 Marketing is a vital part of eCommerce, and covers several disciplines that will earn you repeat traffic and increase awareness of your brand.
Effective marketing takes a multiple-part strategy that reaches customers, attracts them to your online store, and convinces them to buy from you. Retaining those customers is another crucial aspect of marketing, and requires as many incentives as possible to get your customers to stick around. Whether you sell B2C, B2B, or both, Shift4Shop's versatile eCommerce marketing software and flexible promotional tools enable you to create effective strategies to build interest and increase your conversions.
Build Awareness of Your Business
No business can survive without exposure, and to become known, you need to go where your customers are. Shift4Shop's marketing software includes all the tools you need to get your brand out there where interested shoppers will see it, whether they're using a search engine, browsing social media, or viewing advertising anywhere on the web.
The Best SEO in the Industry
Did you know most customers start their shopping by searching for a product on Google or other search engines? That's why Search Engine Optimization gets more important every year. The good news is that Shift4Shop includes built-in SEO tools to simplify the variety of tasks required to earn a high search ranking, with no technical knowledge needed. Boost your rankings with the most complete set of SEO features in eCommerce!
Free domain name registration
Customizable meta tags, page titles, and H1 headings
Customizable URLs structured for SEO
Customizable image ALT tags
PageSpeed optimized
Fully mobile-friendly store design
Google AMP for products
SEO-friendly navigation with breadcrumb links
Schema.org markup
301 redirects with 404 auto-detect
Canonical URLs
Dynamic XML sitemap generation
Control of Robots.txt
Google Analytics integration
And more...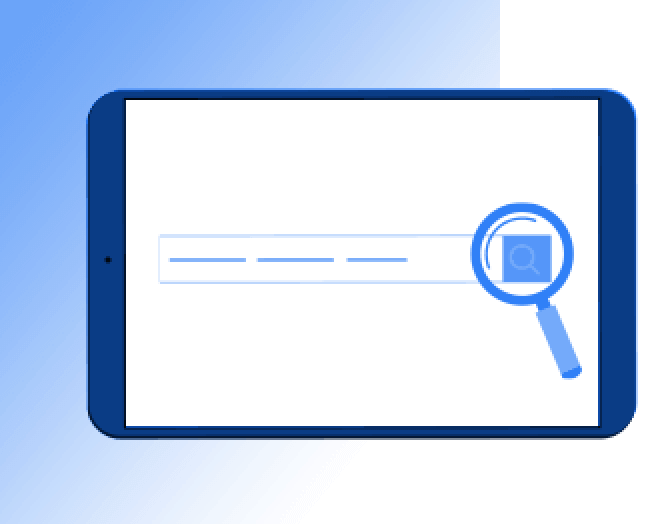 Establish Brand Authority with a Built-in Blog
Content marketing is a powerful SEO tactic as well as a reliable way to position your business as a thought leader in your industry. Shift4Shop includes a built-in blogging platform as part of your website, which saves you the trouble of maintaining multiple web pages, ensures consistent branding between them, and carries over all your blog's earned SEO authority to the rest of your online store.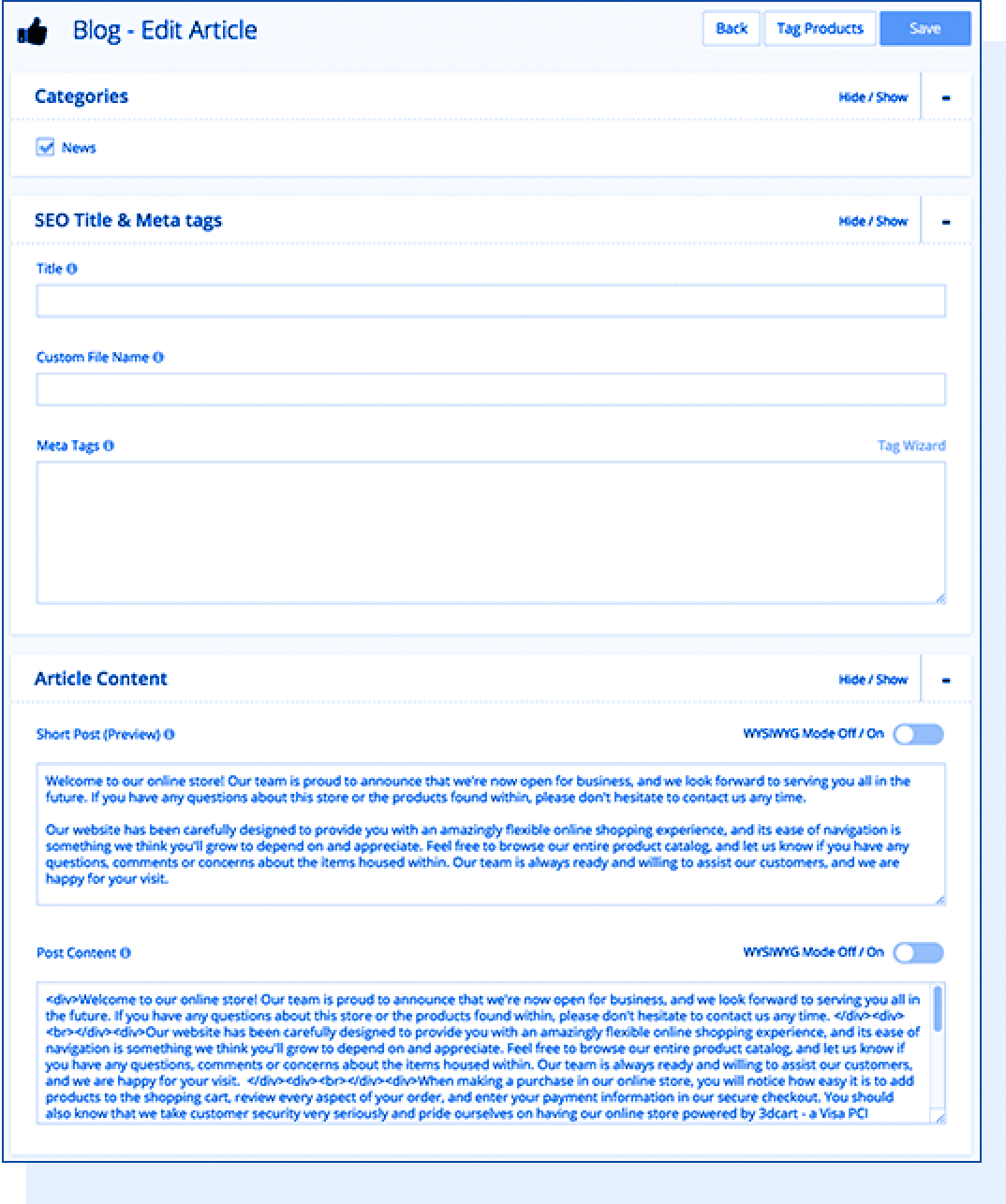 Advertise Your Business on Social Media
Shift4Shop works for your social media strategy whether you pursue organic marketing, paid advertising, or both. Social Sharing buttons allow customers to quickly Tweet about your products, blog posts, or pages, Like or Share them to Facebook, and more.
Export your products to your Facebook Shop for customers to buy directly from your Page, while your orders and inventory remain synchronized with your Shift4Shop store. Install the Facebook Pixel in seconds to activate powerful retargeting techniques that will display your Facebook ads to viewers who have visited your website or whose browser activity indicates that they're likely to be interested in your products. Plus, with Facebook's ultra-targeted Dynamic Ads, you can define an audience of your ideal customers and get the most out of your ad budget at all times.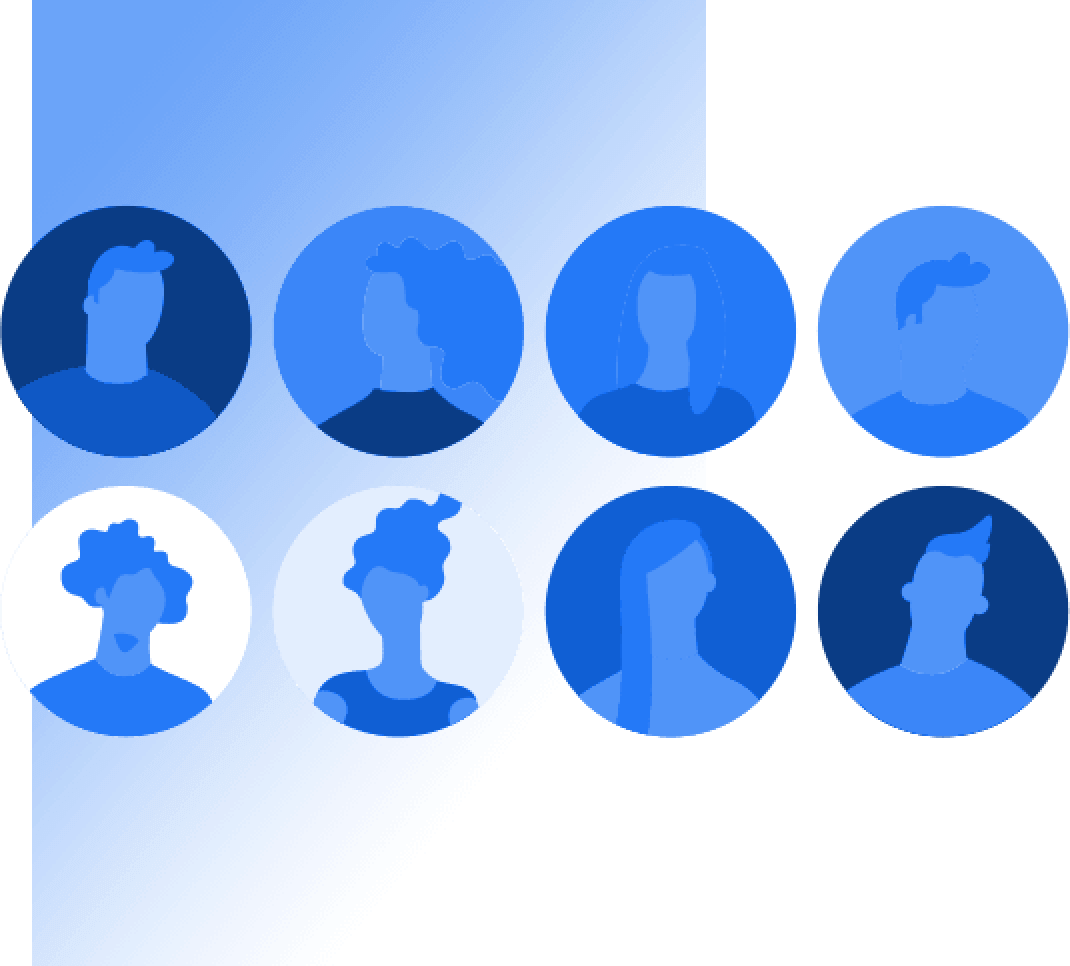 Sell More with
Google Shopping lets customers search and compare products from thousands of retailers. Shift4Shop makes it simple to add and synchronize your own products, complete with pricing, star ratings, images, and more. You can use the same data when setting up paid Google Shopping Ads, which have the potential to be seen by millions of interested shoppers.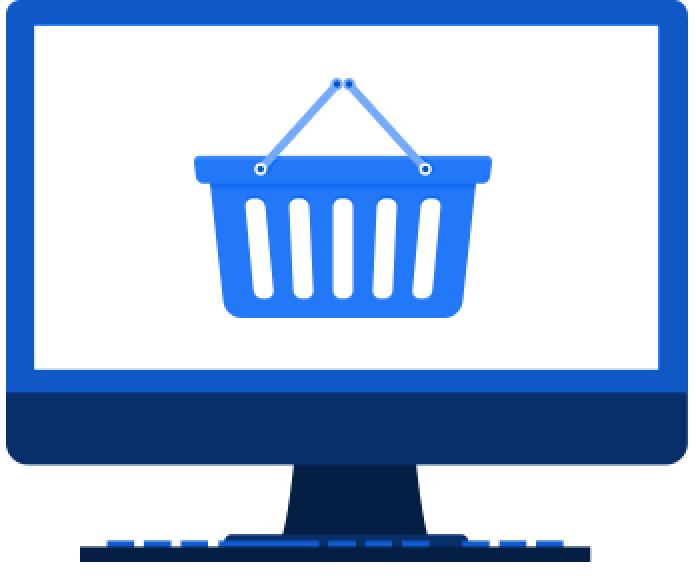 Complete Targeted Email Marketing System
Email newsletters are one of the most effective methods of drawing customers back to your store, and Shift4Shop's eCommerce marketing software includes a built-in newsletter system perfect for keeping your subscribers' interest. Visitors to your website can sign up at any time, even if they haven't made a purchase. Prefer to use a different newsletter provider like MailChimp or AWeber? Connect them to your Shift4Shop account in moments with our seamless integration.
Shift4Shop's email tools don't stop at newsletters. You can also set up drip campaigns to send out a series of post-purchase emails with our Autoresponders, while our Abandoned Cart Saver encourages customers via email to return and complete their transaction. You'll have everything you need to effectively engage with customers, both pre- and post-purchase.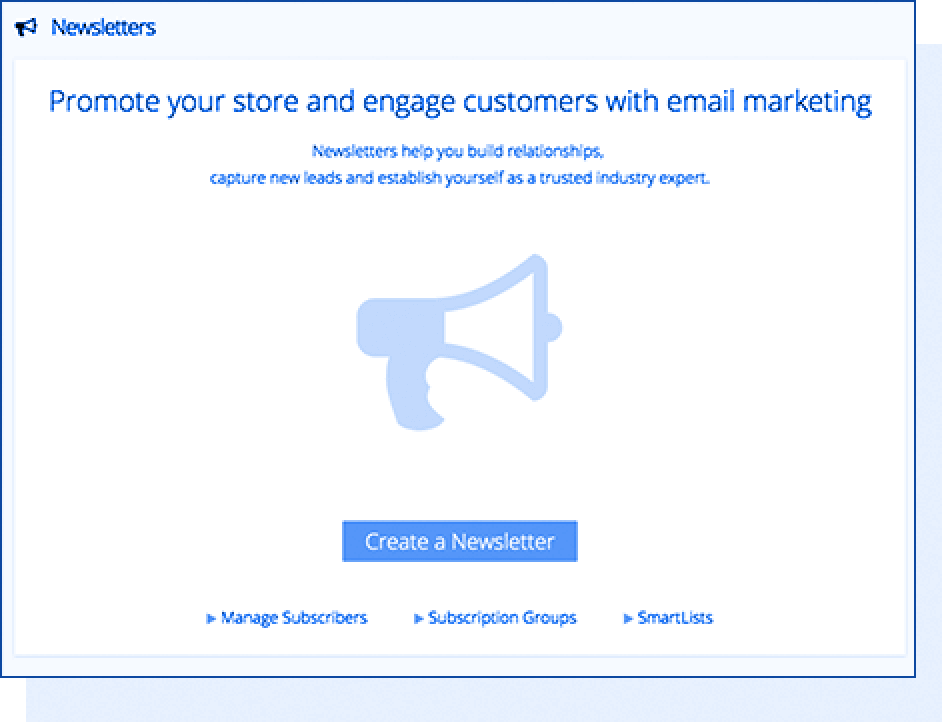 Create the Perfect Landing Pages
Need to build a dedicated landing page for a marketing campaign? No problem — Shift4Shop makes it easy to add new custom pages to your website. All pages are automatically consistent with your site's design and can be customized to your needs. Create as many Extra Pages as you want, whether for ad campaigns, product guides, extra information, or any other purpose.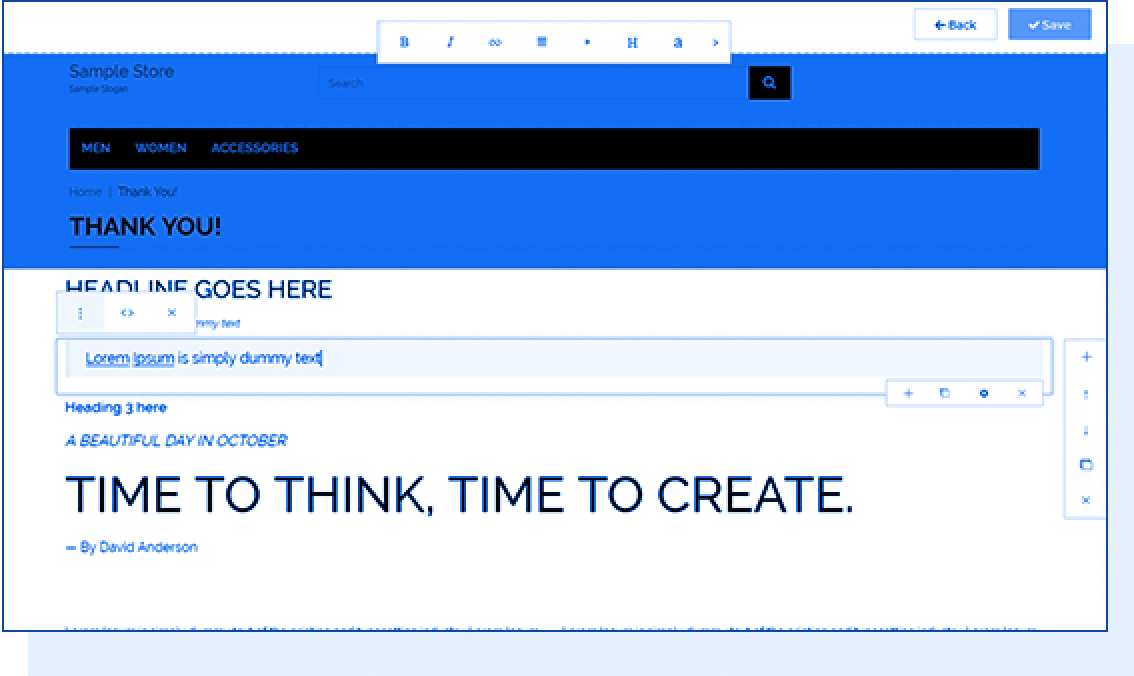 Turn Shoppers into Lifetime Customers with a Loyalty Program
Keep your customers coming back for more with a Loyalty Program that awards points for every purchase. Choose which items award points, how much each Reward Point is worth, which products can be redeemed for points, and whether or not points expire. You can also award points manually for any reason, and create promotions that award extra points for certain actions like reaching a minimum order size. With our newsletter SmartLists you can automatically contact customers to remind them of their Reward Points balance or inform them of an approaching expiration date.