WooCommerce versus Shopify Comparison
Your eCommerce platform choice strongly affects your business

VS.

Your choice of shopping cart software will affect everything about how you run your business, from initial setup to day-to-day operations into the future. Unfortunately, the important decisions aren't often the easy ones. With so many shopping cart website solutions available today, it's hard to know how many options you have and how to decide which is best for you.
Anyone searching for an online ecommerce platform will soon discover two of the most popular online store builders: WooCommerce and Shopify. Both offer an easy-to-use, attractive solution for selling online. Both can create successful storefronts. But what makes them different, and which is better? More importantly, is either one really right for your business?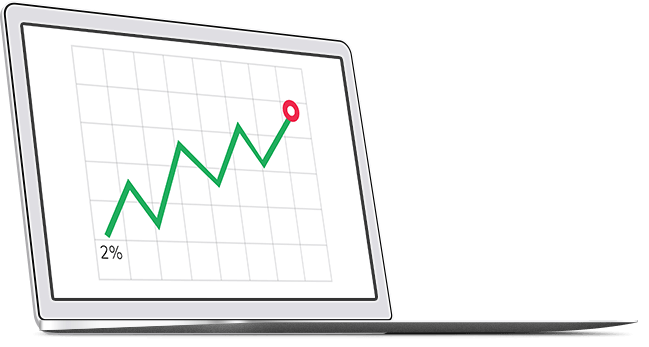 Woocommerce vs Shopify Pricing and Setup Comparison
You'll find the most significant difference between WooCommerce and Shopify lies in their pricing and the procedure to get your store online. WooCommerce is a free WordPress plugin, while Shopify is a self-contained platform. Let's go into detail about what this means:
To set up an online store with WooCommerce, you will first need to find a web host and install WordPress on it. While WordPress and WooCommerce are both free, web hosting comes with a price — and that pricing is highly variable based on the web host you choose. While you can get decent WordPress hosting for about $10-$15/month, not all web hosts are equal. Some put limits on the amount of disk space your website can use, and some limit your bandwidth, both of which can be problems for larger stores. Finding the best web host will involve some shopping around. You'll also need to pay extra for SSL security, which is required for running an online store.
Shopify is another story, as it includes web hosting and SSL along with the software. It's much faster to set up, as all you'd need to do is visit the Shopify website and sign up for an account. Shopify is not free, but since your hosting and SSL are included in the price, it can save you time and money above WooCommerce.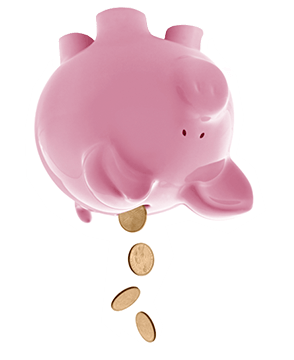 Ecommerce Features You Need to Sell Online
Product pages and a checkout are the bare minimum for an online store, but most eCommerce software includes other tools to help you run your business. Examples include inventory control to help you keep track of what's in stock, product categories so you can organize your store, and promotional tools you can use to create coupons and discounts. WooCommerce and Shopify both have all these features, but Shopify has additional built-in tools that WooCommerce doesn't have, such as manual order creation, integrations with business software, and product data import using CSV.
Shopify is a more advanced platform than WooCommerce, at least as far as built-in features go. Both platforms do offer additional customization in the form of an app store, filled with apps that plug in to offer additional functionality. However, there are a few drawbacks to relying so heavily on an app store. Apps vary in pricing, so you may find your costs growing unexpectedly as you seek out new features. Apps made by third parties could cease development without warning, sending you on the hunt for a replacement. Support can also be problematic, as not all app developers are frequently available for questions. Some apps don't play nicely with other apps, either, so you could run into compatibility problems.
That's not to say apps are useless; in fact, they can be extremely beneficial. Just be aware that the more apps you need to use, the higher the potential for problems and the higher your costs. This is why built-in features are so much more important.
Can customers pay how they want to pay?
Buying online has gone far beyond the world of credit cards nowadays. We have tons of additional options, like PayPal, Apple Pay, Google Pay, and other alternative solutions. Many customers prefer to use specific payment methods, and if they can't pay how they want to, they may decide to shop somewhere else.
WooCommerce comes with Stripe and PayPal built in, but you'll need to pay an extra fee to integrate other payment processors. Shopify is the clear winner here, with over 70 payment processors available for use on your store — but be aware that many of them are subject to an additional transaction fee imposed by Shopify, on top of the usual processing fee from the payment provider.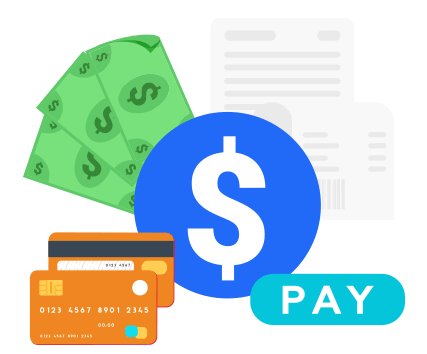 Woocommerce Themes vs Shopify Themes, Who Has Better Design?
Your online store's design matters. An attractive, fast-loading, easy-to-navigate website is a necessity for earning customers. Plus, your site needs to work perfectly on all devices to help cater to the enormous market of mobile shoppers.
WooCommerce and Shopify both have some gorgeous website themes available, and all you have to do to install them is click a few buttons. Many themes are free, but the more advanced ones come with a price. These Premium themes may include extra navigation features or other bonuses like animations.
As for sheer number of beautiful ecommerce store themes, WooCommerce wins with a couple caveats. One is that shopping for a theme on WordPress is much like shopping for apps: it's a bit like the Wild West. There's all kinds out there, of variable quality, and they're not all compatible with everything else you want to use. The other problem is that they don't all utilize responsive design, which is the gold standard for a mobile-friendly website. It's also worth noting that WordPress themes don't all work the same way — some have very few configuration options, while others come with extensive control panels for fine-tuning your look. Shopify themes are much simpler to use.
Both WooCommerce and Shopify themes can be customized through editing the code. For either, you'll need to be familiar with HTML and CSS, and for Shopify you'll also need to understand their proprietary coding language, Liquid.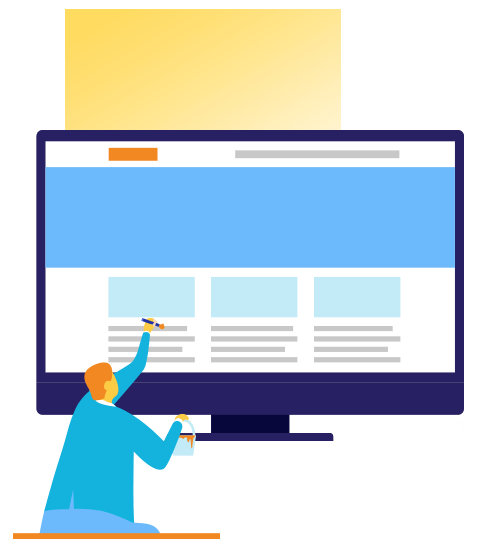 Which ecommerce platform is the easiest to use?
Both WooCommerce and Shopify are easy to use on a day-to-day basis, once your store is set up and running. But for initial setup, Shopify is much easier, since all you need to do is create an account and start building. Shopify is also just a bit easier in the long run, thanks to the platform taking care of certain technical tasks for you.
As a WooCommerce store owner, you'll be responsible for backing up your website and updating your software, including WordPress itself, the WooCommerce plugin, your theme, and all the other plugins you use. A Shopify store owner wouldn't need to do these things, as they're all handled in the background by Shopify staff.
The rule of thumb is that if you're comfortable with the technical aspects of your website platform, and you don't mind spending time on tasks like site backup and software updates, you'll probably find WooCommerce a breeze. If any of these scare you, Shopify is the better option.
WooCommerce vs Shopify Support, What if You Need Help?
Technical support is another area where Shopify and WooCommerce differ greatly. This is because of how differently they operate. Shopify is owned and supported by a single company responsible for development, while WooCommerce is an open-source WordPress plugin that can be freely edited by anyone with the skill to do so.
Under this model, it would be impossible for WooCommerce to maintain a 24/7 support staff, but Shopify has just that. Shopify store owners can contact support at any time through several channels, like phone and live chat, and speak to professional Shopify staff. WooCommerce store owners will instead need to get help from community forums. While these forums are very active and full of answers, sometimes it's better to have someone to call.
The rule for support is similar to the rule for ease of use. If you're comfortable learning on your own and handling technical matters yourself, WooCommerce is great. If you think you'll need live support, Shopify is better.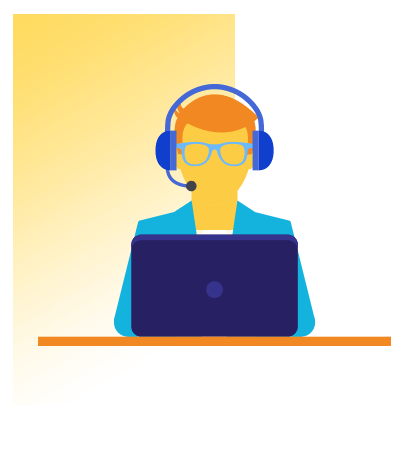 How does Shift4Shop compare?
We've provided an overview of two of the most popular eCommerce software platforms in the world. What we've just learned from the above is that both platforms have their strengths and weaknesses.
What do you do if you want the best of both worlds? Check out a third option: Shift4Shop.
Shift4Shop is an affordable, scalable, and customizable shopping cart platform with tons of advantages over both WooCommerce and Shopify.
Included web hosting, SSL, and domain name so you can create an account, log in, and build your store hassle-free.
Integrated payment processing and more alternative methods than any other eCommerce platform helps you to launch faster and serve more customers — all without transaction fees.
More built-in features than any other shopping cart platform, saving you time and money you'd otherwise spend on apps — but still expandable with an app store that focuses on bonus features rather than essentials.
Integrations with crucial business software like QuickBooks, MailChimp, AWeber, and much more, including all the best shipping software.
The best SEO tools in the industry, so you can get your site ranked highly on search engines and outstrip your competition.
Gorgeous, fully-responsive themes suitable for any industry and fully customizable to your brand.
24/7 live support available every day of the year, even holidays — so we're there for you during your heaviest traffic.
Competitive pricing that gives you more for your money compared to Shopify, WooCommerce, and all other platforms.
Shift4Shop was built over two decades with input from tens of thousands of happy customers.
Consider us over WooCommerce or Shopify and build your online store for free.