Email Marketing Autoresponder
3dcart's Autoresponder module automatically sends a personalized email to a customer after they place an order, and allows you to fully customize your automated emails and when they are sent out. For example, you can set up your Autoresponder to send an immediate "thank you" to a customer for their order, followed by an exclusive coupon a few days afterward, and followed up with a review request or product recommendations. It's up to you.
Autoresponders are one of the best ways to engage your customers and turn them into loyal, repeat shoppers through exemplary customer service. All you need to do is set it up, and the 3dcart Autoresponders module handles it for you.
3dcart's Autoresponder Module Gallery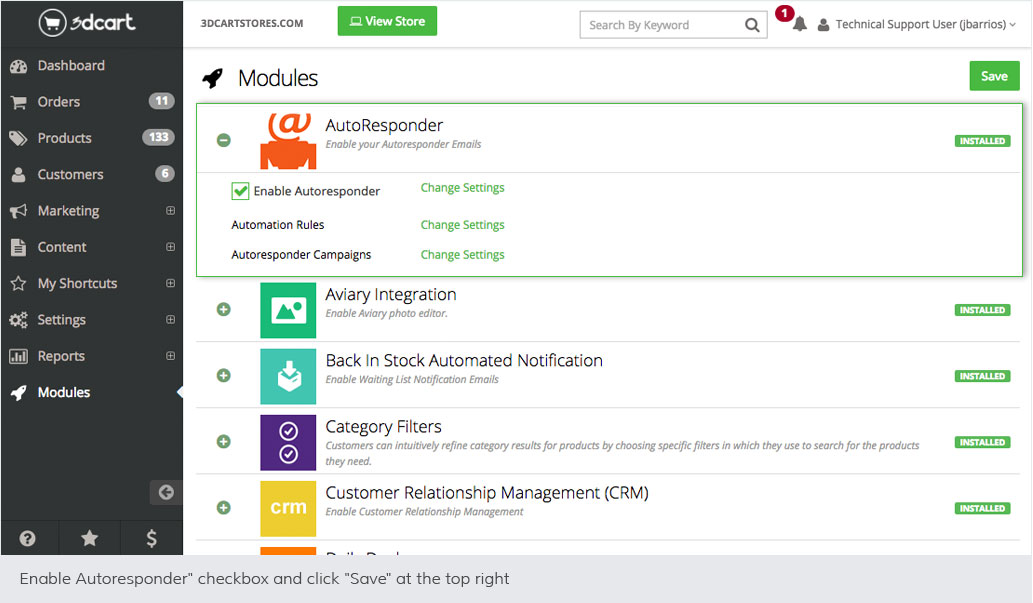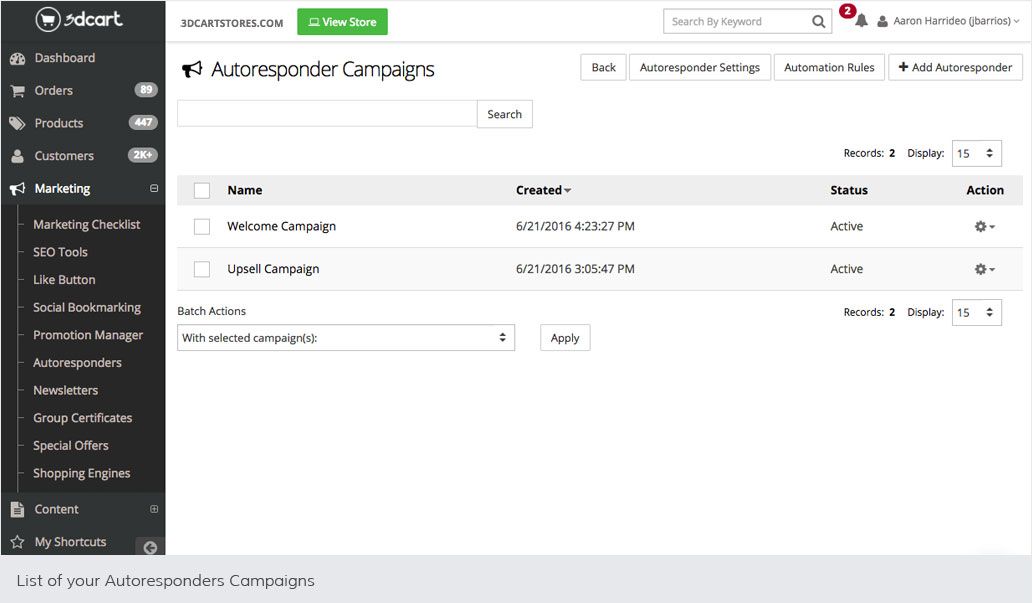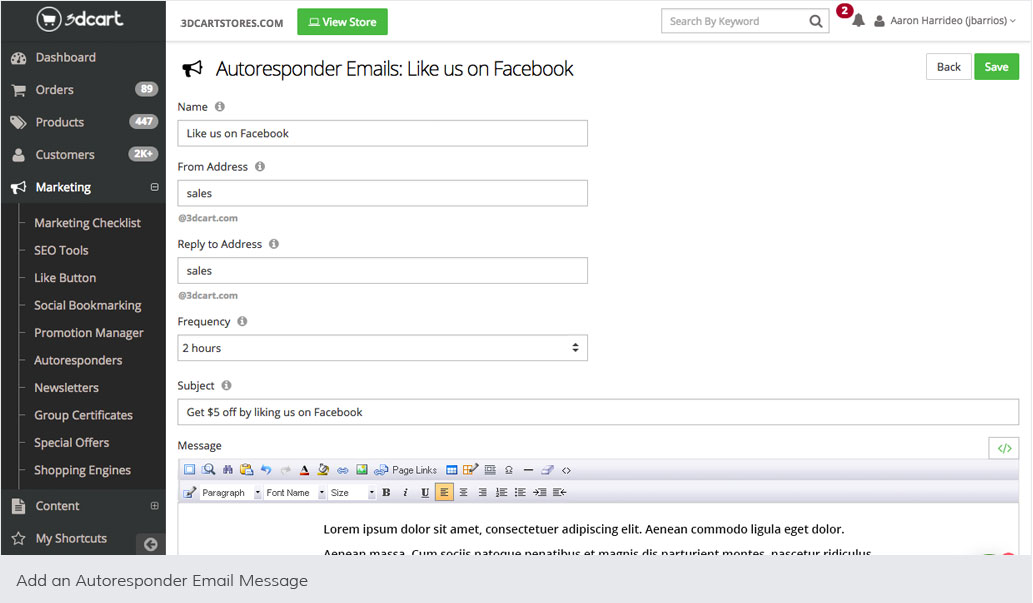 Autoresponder Module Frequently Asked Questions
Where can I read more about 3dcart's Autoresponder feature?
The Autoresponder is included for free in every 3dcart Pro account and can be seen in the 3dcart App Store at http://apps.3dcart.com/autoresponder.html.
How much customization can I do?
You can fully customize the automatic emails and the rules under which they are sent out. Use them to thank customers, offer discounts for items related to their purchase, request a product review a month later, and more.
How do I set up my Autoresponder emails?
There are two components that need to be set up: the Autoresponder itself, and the Automation Rules. You can find complete, easy-to-follow instructions on the 3dcart Knowledgebase.
Autoresponder Module Testimonials