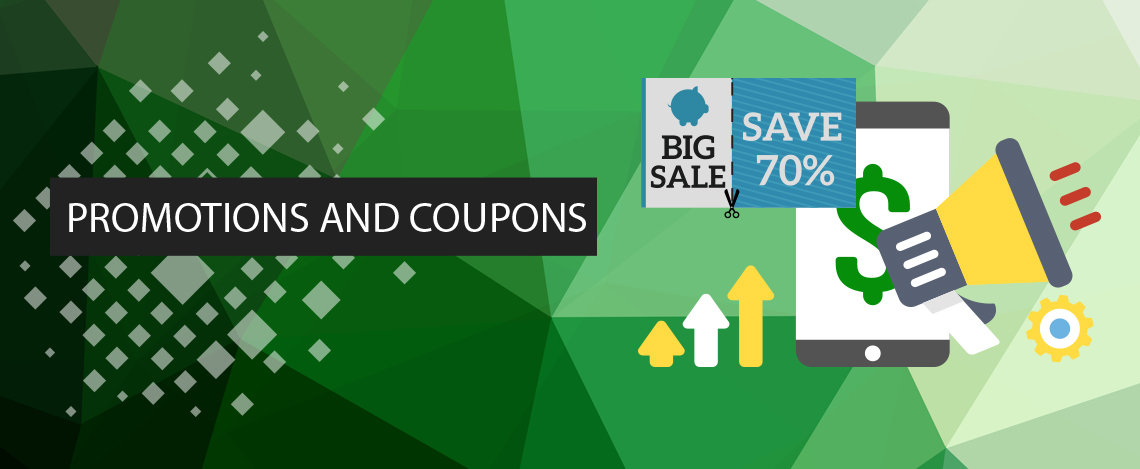 Promotions and Coupon Features
3dcart's online store platform is built to provide you with every tool for success, and few marketing strategies are as effective as promotions and coupons! With 3dcart's Promotion Manager, you can create fully-configurable promotions like weekly sales, temporary discounts, and all kinds of discounts and coupons. In fact, your options are nearly unlimited.
Offer a special price to only the first 50 customers to buy a new item, or hold a store-wide sale event. Create a coupon code that can be used by 100 people, or 10 special coupon codes that can only be used once each. Make an exclusive coupon just for repeat customers. All (and more) are possible, as 3dcart's Promotion Manager has the flexibility to launch the promotions you want, when you want.
Top Features
Create configurable sales and discounts on any or all items
Create coupon codes for marketing and customer service
Define expiration dates, maximum usages per code and per customer, and more
Promotions and Coupons Features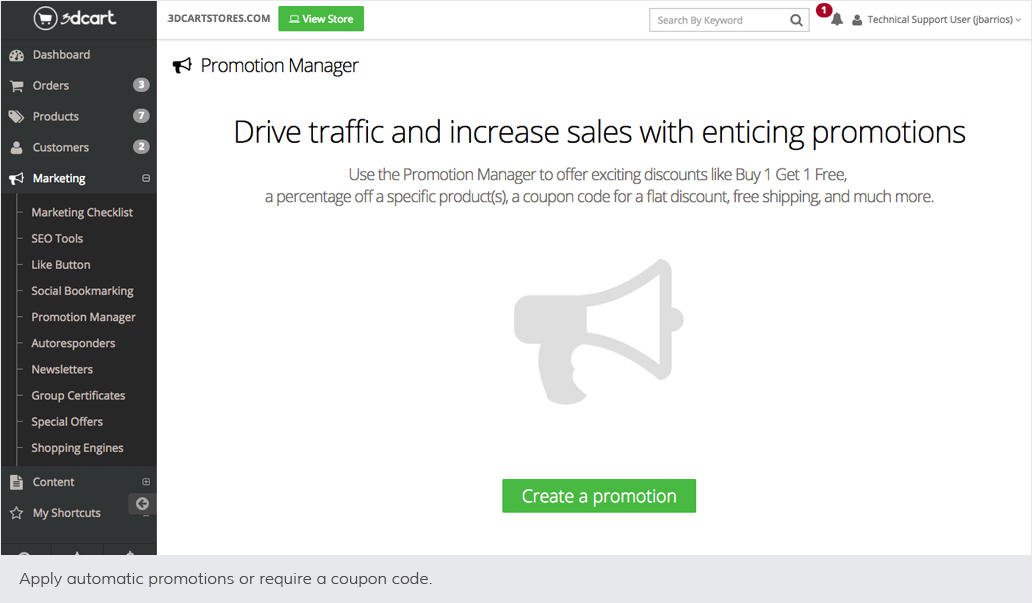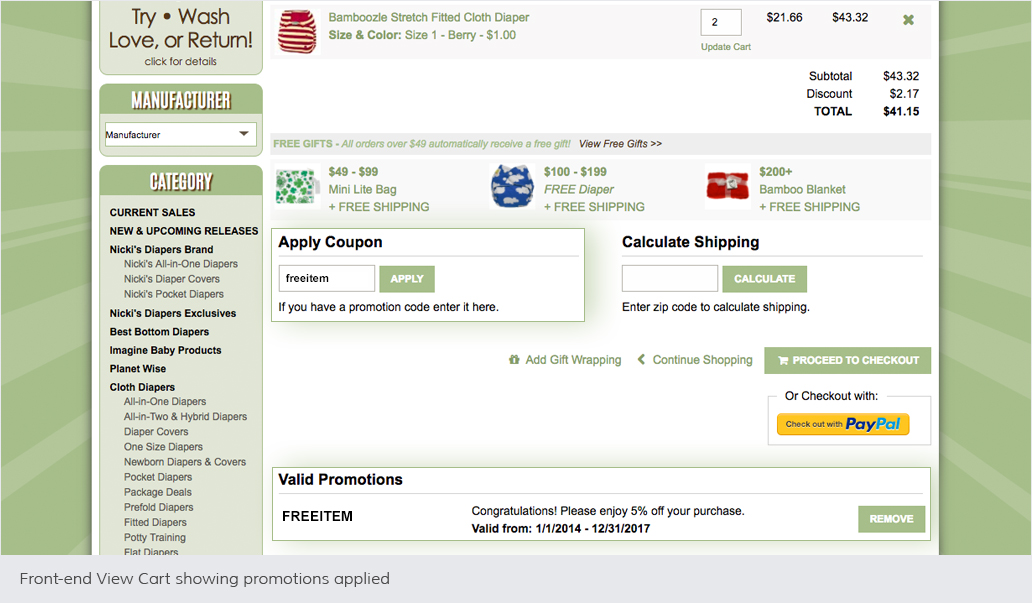 Promotion Manager Frequently Asked Questions
Where do I find the Promotion Manager?
At the left of your 3dcart Online Store Manager, click Marketing, and then click Promotion Manager. All your promotions and coupons are managed from this central location.
Can I exclude certain items from promotions or from having coupons used on them?
Yes, you have full control over which products are included or excluded from any promotion, including coupons.
I set up a promotion but it doesn't show up anywhere. Why?
You have to make sure to both save the promotion and then enable it. Once you're completely done setting it up, click Save at the top right of the page, and then on "Click here to enable now."