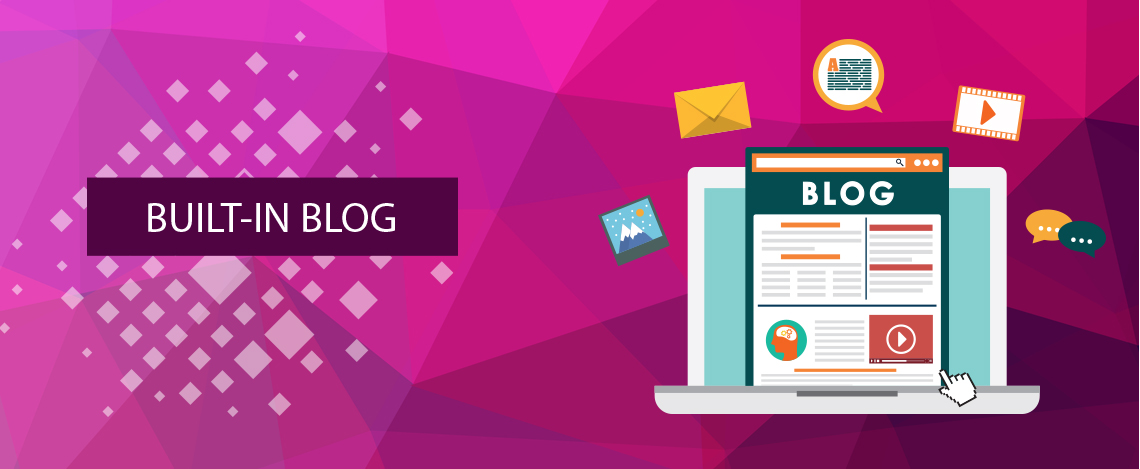 eCommerce Blogging Module
The Built-In Blog is a 3dcart module that enables blogging functionality as a feature of your online store. You can use the blog to post news, updates, and other information about your store and products as you see fit. Blogging can be very beneficial for your website, not only as a means of communication with your customers, but as a means of increasing your search engine rankings through posting useful and authoritative content.
3dcart's Built-In Blog includes all the major blogging functionality including post categories and archives, and a commenting feature with the option to use Disqus Comments, and support for Google+ Authorship credentials. As a benefit of being built-in to your 3dcart store, the blog can perfectly match your site's theme to ensure a consistent look across your entire website, which is difficult to achieve with an outside blogging platform.
3dcart's Built-In Blog Module Gallery
Built-In Blog Module Frequently Asked Questions
Where do I find the Built-In Blog module?
The Blog is located under Content in the left-hand navigation of your 3dcart Online Store Builder. Click on Content to expand the section, and then click Blog.
How do I change the Built-In Blog's categories and settings?
In the Blog dashboard, you will see buttons for these options along the top right of the page.
Why doesn't my blog show up anywhere on my site?
You need to make sure you've created a menu link to the blog and that you have posted at least one article. Click on Content and then Site Content to create a menu link.
Built-In Blog Module Testimonials