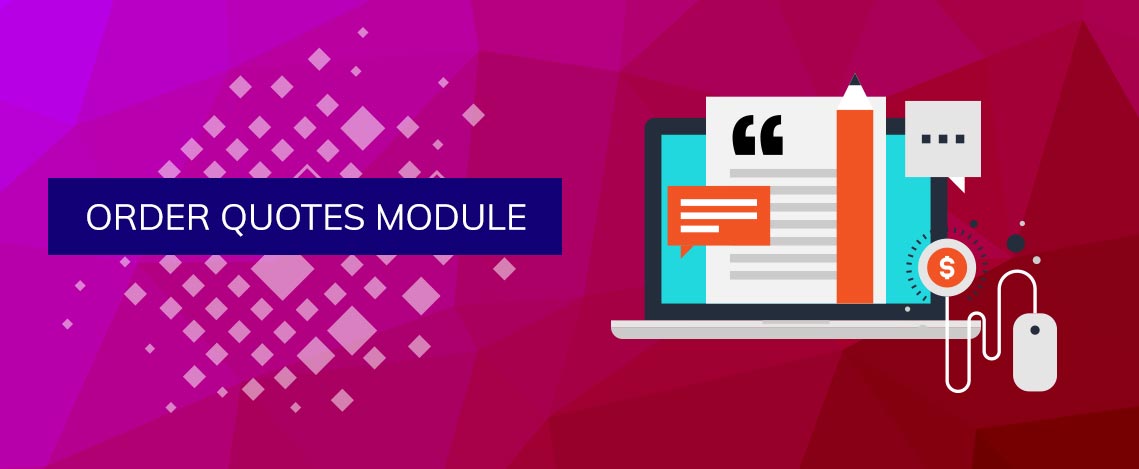 3dcart's Order Quotes Module
Depending on your business, you may need to offer quoted pricing to customers based on their specific needs. This is necessary for many types of custom orders, services, and more. Businesses using this model also need a method for the customer to accept the quote and make their payment. With 3dcart, you can create custom quote orders and accept payment for them using our built-in tools.
3dcart's Order Quotes module provides an easy system for setting up quoted pricing via manual order creation. Manual order creation allows you to set up an order for a customer within your 3dcart dashboard so you can take orders via phone or mail. With the Order Quotes module, you can create a quote in the same way as you'd set up a manual order. Your customer will automatically receive an email with the details and a link to the quote, and can make their payment by going through checkout on your website normally. You can set an expiration date for the quote, change it as needed, and even restrict the customer from viewing other parts of your website until they accept.
Top Features
Create a custom pricing quote the customer can pay on your website.
Choose an expiration date, as well as whether to "lock" customers at checkout so they can view only their quote until they go through with the purchase.
Edit quotes freely as you negotiate with the customer.
3dcart's Order Quotes Module
3dcart's Order Quotes Features Gallery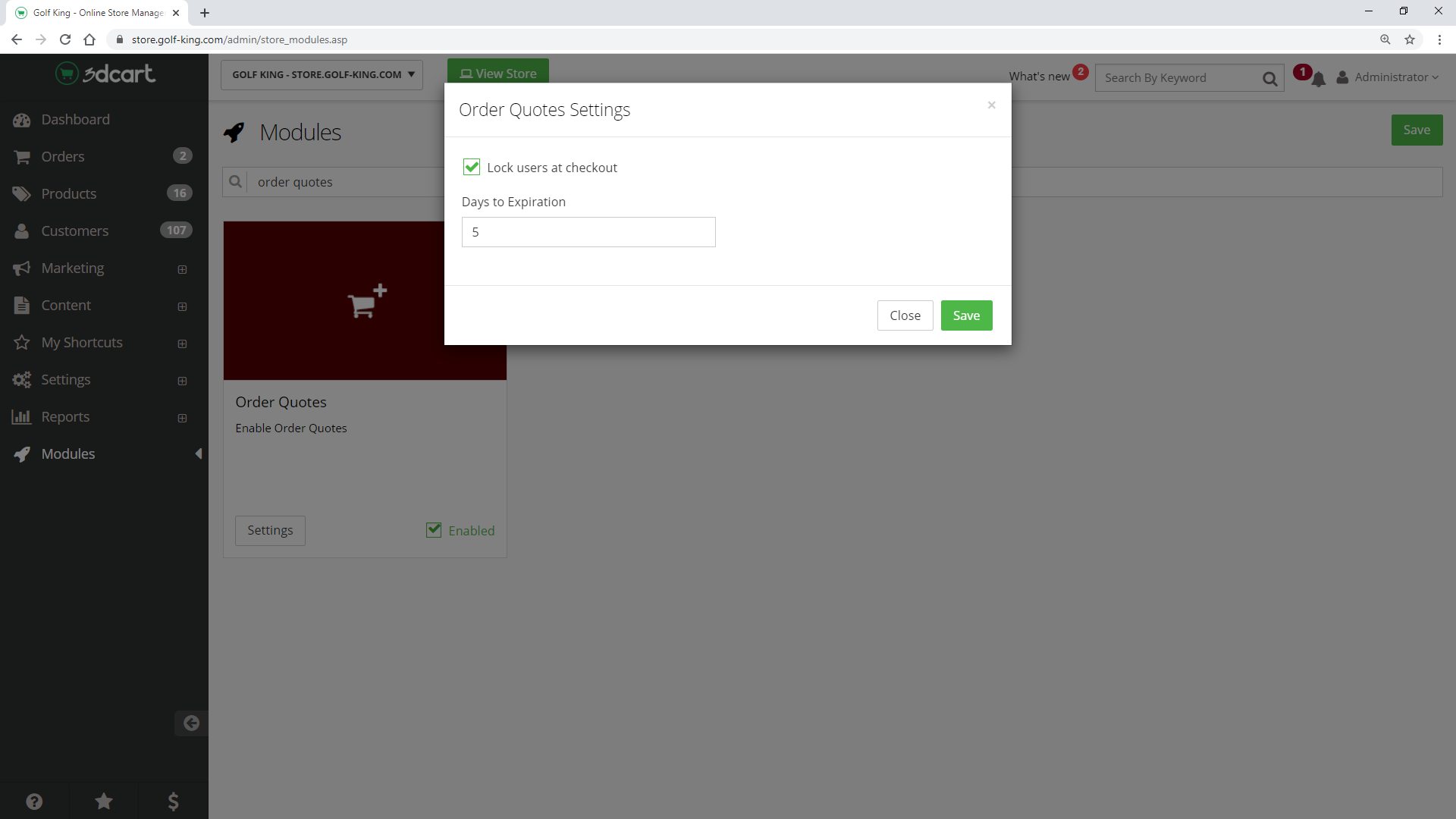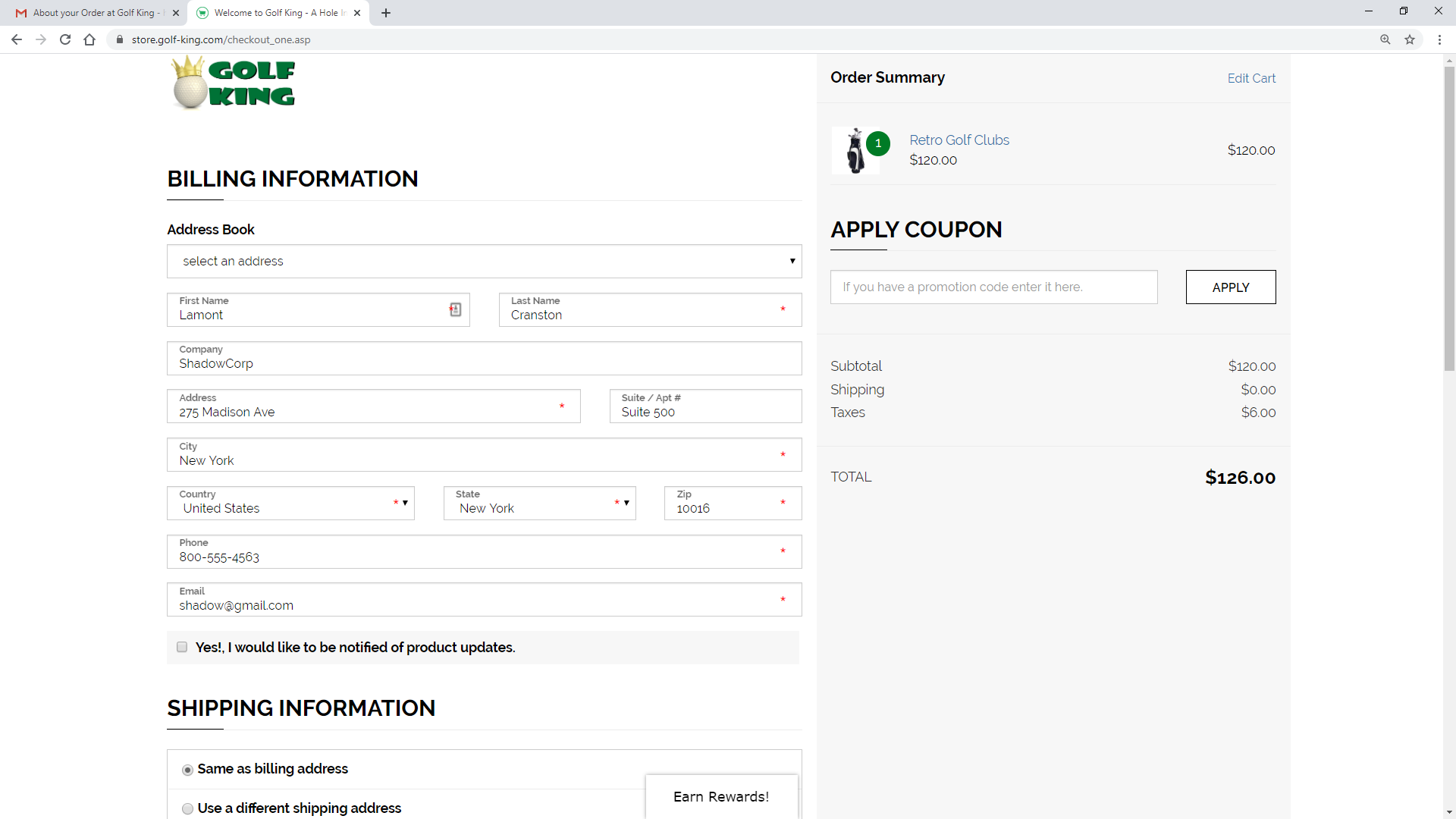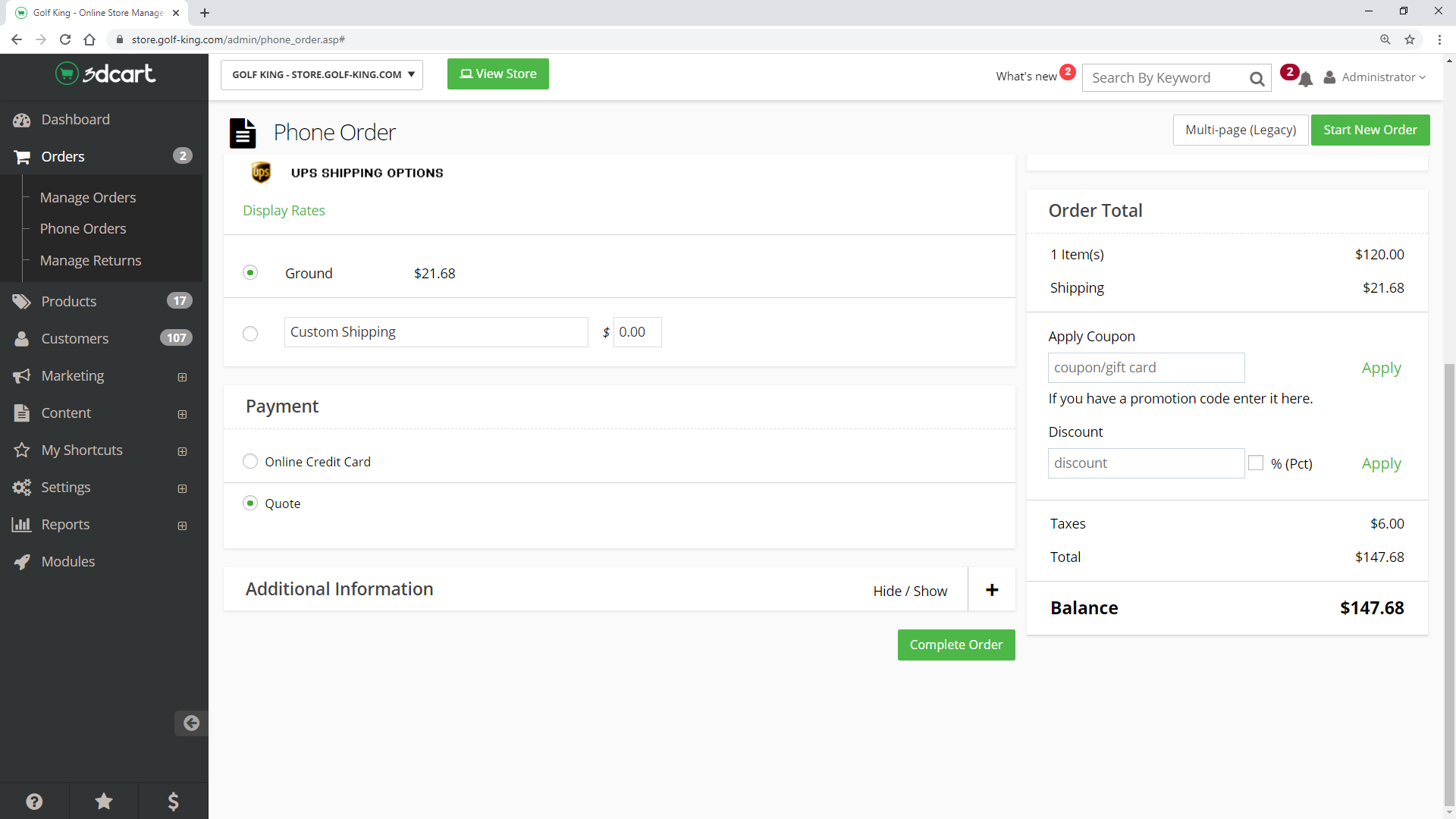 3dcart's Order Quotes Frequently Asked Questions
How do I get the Order Quotes feature?
The Order Quotes feature is included by default on the 3dcart Pro plan and up. Once you have the module available, you can activate it and set it up in your 3dcart Online Store Manager's Modules section. Activating the module also creates a specific Offline Payment Method and Order Status, each called "Quote," for organizational purposes in your store. It also generates the Quote Email Template which you are free to edit.
When do quoted orders reflect in my sales reporting?
A quoted order will not appear in your sales reports when created, but will be added to your reporting data once the customer completes the order. This ensures your sales reporting is accurate and only shows completed sales, not pending orders.
What happens if the customer refuses the quote or doesn't make the purchase?
If the customer dislikes the quote, it's up to you to decide if you're willing to negotiate with them – and if you do, you can edit the quote to reflect the new pricing, or cancel it and create a new one from scratch. If the customer lets the quote expire, it will automatically move to your canceled orders.
3dcart's Order Quotes Features Testimonials