The Best Yahoo Stores Alternative for Your Website
Choose the right eCommerce platform to start and grow your business

VS.

Switch to 3dcart and get a FREE product migration and up to 12 extra months of service FREE!
About 3dcart and Yahoo! Stores

Founded in 1994, Yahoo! is a massive provider of a wide variety of web services, from e-mail and search engine to hosting and forums. Their eCommerce platform, Yahoo! Stores, exists under their Yahoo Small Businesses division of web services. Much of their platform includes features adopted by Aabaco Small Business, which the company acquired previously. In 2017, Verizon Media acquired the Yahoo! company – the business has since stated that this acquisition will not affect stores currently run on their Yahoo! Stores platform. Yahoo!'s headquarters is in Sunnyvale, CA.

With development starting in the late 1990s, founder and CEO Gonzalo Gil used his shopping cart software experience to create the eCommerce solution 3dcart. After custom-coding shopping cart software for a variety of merchants, Gonzalo developed 3dcart to combine all of the most-demanded, necessary features into one streamlined eCommerce platform. Now, 3dcart has grown to become one of the most comprehensive eCommerce platforms on the market with a plethora of integrations, apps, built-in features and SEO tools available to its merchants. The company's headquarters is in Tamarac, FL.
Selling online with 3dcart vs. selling online with Yahoo! Stores
3dcart: Built and Specialized for eCommerce. Yahoo! Stores: Unfocused and Lacking Features.
Yahoo! is a huge brand, so it might seem logical that their online store package would be the best of the best. But that simply isn't true. Yahoo! may be a household name, but the company does so many things that their focus on eCommerce is weak at best. True, Yahoo! Stores has the required features to run an online store, but it pales in comparison to a platform released by a dedicated eCommerce provider. Sellers on Yahoo! Stores have to deal with limited features, lack of choices, and other stumbling blocks — not to mention extra transaction fees!
3dcart, on the other hand, is a full-featured online store solution developed purely for eCommerce. You get far more features to help drive your success, better overall functionality, more real-time shipping options and payment providers, and much more. Plus, 3dcart has no transaction fees, ever.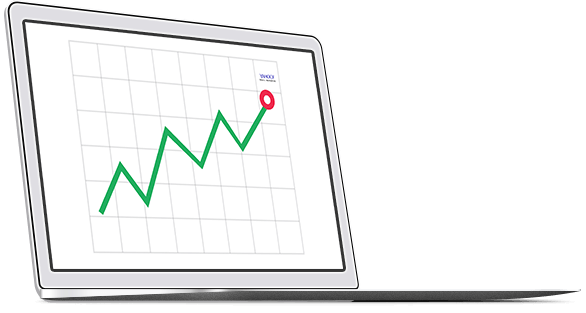 Compare 3dcart vs. Yahoo! Stores: features and functionality The total package for selling online vs. a basic solution limited in scope

Promotions and Coupons

Yahoo! Stores has no built-in coupon functionality, so you need to pay for a third-party app just to offer the coupons and promo codes central to enticing customers and increasing sales. But 3dcart comes with a versatile promotions module that lets you create all kinds of coupons and codes in minutes.

Accepting Payments

Yahoo! Stores offers very limited payment options, so you'll only be able to accept credit cards and PayPal. You may not even be able to use your existing merchant account, if you have one. 3dcart, however, is fully integrated with over 200 payment providers.

"I started my online store with Yahoo! because I knew the brand, but ended up disappointed. It was okay at first, but the more I learned about running an online business, the more I realized what was missing. It started feeling so limited. Switching to 3dcart felt like upgrading from a bicycle to a sports car."

– Former Yahoo! Stores User

Shipping Integrations

Retailers and customers alike rely on real-time shipping rates, label printing, and tracking number generation, but Yahoo! Stores only offers these features if you use UPS. With 3dcart, you'll have a choice of fully-integrated shipping carriers like UPS, FedEx, USPS, and more.
Yahoo! Stores Themes vs 3dcart Themes
How do free Yahoo! Stores themes stack up against free 3dcart themes?
Both Yahoo! Stores and 3dcart offer free themes for use in building and starting your online store. But which selection is better? Let's take a look.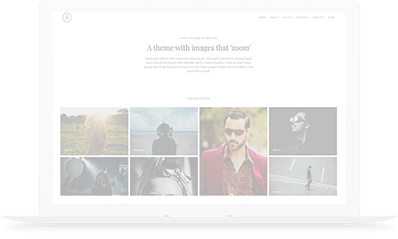 Free Yahoo! Stores Themes
Yahoo! Small Business's website builder offers 36 themes to choose from that you can use to build your site. However, only a small few of these themes are designed for use with an online store or eCommerce site – most are better suited for virtual portfolios or restaurant homepages. Yahoo! also gives users the choice to start from a blank template, where you'll need to add all of the page elements yourself if you'd prefer a blank slate. But only certain elements can be added freely to the site, forcing you to work within locked sections. Customization ends up feeling unnecessarily restrictive with this builder.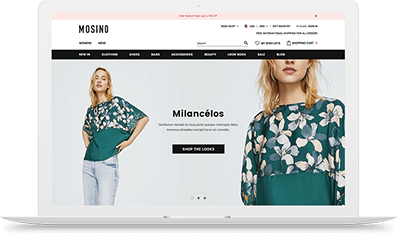 Free 3dcart Themes
3dcart offers merchants over 40 free themes that are all responsive, unique in design and built specifically for eCommerce. Customization tools are comprehensive and easy to use, making it simple to change any aspect of your online store to fit your specific business needs. Built on the powerful Core Template Engine, 3dcart themes use an advanced Bootstrap theme framework that integrates optimized code structure, AMP for product pages, AJAX and more so that your online store loads fast and reliable. If you can't make a specific change with the website builder, customization via HTML and CSS is readily available as well.
Empower your online store with 3dcart
Your business needs a full-featured platform that's made to sell
3dcart: Purpose-built for selling and succeeding online

3dcart knows what it takes to sell online. That's why our platform is packed with every feature you need to build and grow your business, from inventory management to marketing.
Yahoo! Stores: Bare essentials you're sure to outgrow

Yahoo! simply isn't focused on eCommerce, and Yahoo! Stores are missing vital features you need for marketing, managing customers, and preventing cart abandonment.
Yahoo! Stores offers merchants an especially short list of accepted payment gateways and providers, which only serves to harm online stores that want to do business across the world with all types of customers. Due to their extensive partnership with PayPal, Yahoo! Stores can use PayPal payment methods and gateways like Braintree, Venmo, PayPal Credit, and more with PayPal Smart Payment Buttons. But even though PayPal integration is welcomed at every angle, Yahoo! Stores are missing support for other popular gateways like Stripe or Square.
On top of the short list of support payment gateways, Yahoo! Stores are charged transaction fees on every plan – regardless of how much you pay. On the starter plan, transaction fees can be as high as 1.5%. On the most expensive Professional plan, transaction fees only go down to .75%. This means that you can be spending over $200 every month and still be paying a fee for every sale your store makes, which is something that 3dcart never does.
3dcart gives you the freedom to choose your payment provider
With over 160 supported payment solutions, 3dcart doesn't restrict merchants to choosing a payment provider that doesn't work for them. With a 3dcart store, you'll be able to accept payments from any country and with any method. Check out a quick summary below or see a
full list of payment providers here.
Credit Card Processors
Digital Wallets
High-Risk Providers
Pay-Later Financing
ACH and eChecks
3D-Secure
Focused on eCommerce vs. Too Broad a Reach
3dcart:
3dcart was developed with eCommerce in mind from the beginning, and our laser focus has gone into creating a shopping cart platform backed up by vast industry knowledge.
Yahoo! Stores:
Try to do everything and you'll excel at nothing. Yahoo! Stores is just another small product of a massive company, created to meet demand — but it won't meet your needs.
Best Yahoo! Stores Alternatives
Free Yahoo! Stores Alternatives
Frequently asked questions about Yahoo Stores
What is Yahoo Stores?
Yahoo Stores is a
shopping cart software
that was very popular around 1998 among small business looking to build an ecommerce website.
What are Yahoo Stores transaction fees?
Yahoo Stores plans charge 1.5% transaction fees on all your sales, this is in addition to the monthly plan fees and any credit card transaction fees from your payment processor.
Does Yahoo Stores have any limitations?
Yahoo Stores plans start at $19.96/month with no API access on the lower plan, and payment options limited to Paypal and First Data.
What are the alternatives to Yahoo Stores?
How can I cancel my Yahoo Stores account?
Is there a cost to migrate my products from Yahoo Stores?
No, we'll be glad to help you switching over to continue growing your business. We have
special incentives
for switching and can assist with the products migration for free. Learn
how to switch to 3dcart
.