Create a Website for Your Online Dispensary
Build a complete website to sell marijuana legally
The Cannabis Market is Growing Fast
As local and federal governments across the globe move towards legalizing cannabis, more and more entrepreneurs are flocking to this budding market. Although legal marijuana for recreational purposes is still limited to 11 US states, that number is slowly growing with many business owners hoping for federal legalization on the horizon. Limited legalization isn't stopping profits, however – legal marijuana in the US was reported to have made up to $23 billion in 2017 alone and is projected to reach $77 billion by 2022. Canada has also recently legalized marijuana across the entire country, both medicinally and recreationally, making the country a hot-bed for new online and brick-and-mortar cannabis businesses eager to enter the industry.
Although the cannabis market is still highly restricted, it also comes with an extremely passionate community that is easy to tap into. Weed enthusiasts are constantly seeking out the best legal marijuana to buy and try, making this industry a strong niche with a lot of potential to grow. So, if you're located in one of the states/countries that has legalized marijuana, now is the time to enter it by building your own online cannabis store. With 3dcart, you'll have everything you need to start and manage a unique and opportunistic business like one that sells cannabis. Gain access to a robust eCommerce toolset and get started designing a beautiful store, expanding your customer reach, building your brand and becoming a successful online cannabis retailer.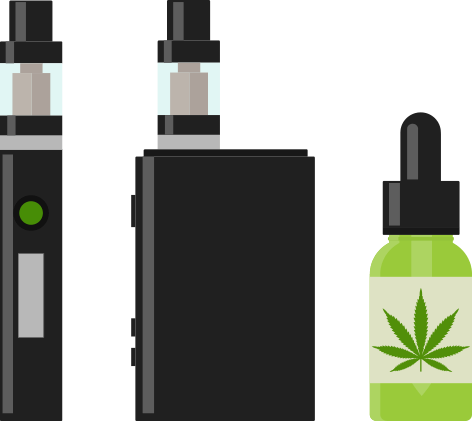 Understanding Cannabis
and Cannabis Products
The world of cannabis can be confusing to a newcomer – especially when learning all of the terminology for the first time. There are many factors involved that effect the growth, selling, use and legality of a cannabis plant. It all ultimately comes down to THC, or tetrahydrocannabinol. The THC compound is a cannabinoid that creates the "high" feeling most often associated with marijuana; the amount of THC in a cannabis plant regulates whether it's illegal to buy or sell.
While it's 100% legal to sell CBD products with little to no THC in the US, selling marijuana (medically or recreationally) is still highly regulated and federally illegal. So, it's important to know the difference between different cannabis plants if you're interested in selling it online. Let's go through the main forms of cannabis that you may end up stocking on your online weed store.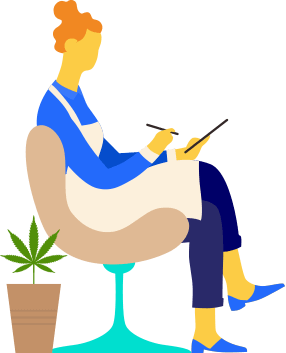 Hemp
What is typically referred to as "hemp" is a form of the cannabis plant that contains 0.3% THC or less. Hemp is usually grown in a way that maximizes size and yield and is widely versatile in its uses; it can be made into textiles, paper, food, building materials, body care and more. Cannabis retailers typically sell CBD products made from hemp, as it is legal across the entire United States and in most countries.
Legal Marijuana
In contrast to hemp, marijuana (commonly referred to as weed) contains more than 0.3% THC. Marijuana is bred to optimize certain characteristics of the specific breed or "strain," such as higher or lower amounts of THC and overall CBD content. Grown and cultivated in controlled environments to produce the budding flowers from female plants, marijuana can be sold for either medical or recreational purposes (depending on local laws). The legality of marijuana is much more complicated, usually coming down to whether it's being sold for medicinal purposes or not – even medical marijuana is only legal in 33 US states.
Note: To sell medical marijuana, you'll need specific licensure that differs from recreational marijuana sales.
Cannabis Indica, Sativa and Hybrid
Cannabis comes in two main forms: cannabis indica and cannabis sativa. Buds from an indica plant are typically sold as medical marijuana to patients looking for a relaxant. On the other hand, buds from a sativa plant are usually sold as recreational because they tend to make the user "high." When the two are crossbred, it creates a hybrid that may come with the effects of both types depending on which is dominant.
Summary of Cannabis Products & Accessories You Can Sell:
Cannabis buds/flowers
Dried cannabis
Cannabis capsules & soft-gels
Cannabis topicals & skin care
Cannabis oil & vaporizers
Hemp-derived CBD products
While this list doesn't include every single cannabis product available to sell, they are the most commonly sold. There's also a wide variety of accessories that can be sold alongside these items, including glass pipes and vapes. By building your cannabis eCommerce website with full-featured software like 3dcart, you can easily bundle your products with accessories and make it easy for customers to make repeat purchases; you may even want to add the option for a subscription plan or recurring order, so customers never run out of their supply.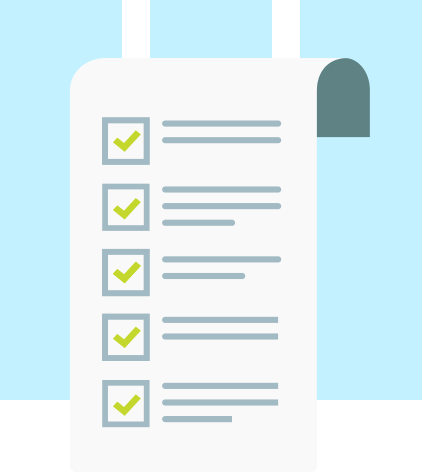 How to Choose a Cannabis Supplier
Due to the relatively new nature of the legal marijuana market, regulation isn't as comprehensive as it is in industries like food and makeup in regard to product quality and ingredients. But legality is also much more complicated in this case – more than almost any other industry in eCommerce. That being said, choosing the right cannabis supplier can feel like a balancing act; you need someone who follows the law and grows a quality product for you to sell.
When looking into your options for cannabis suppliers, be sure to do your research. Remember that both medical and recreational marijuana are restricted based on location and chemical content, so don't let anything slip past you so your business won't suffer from for legal repercussions. Here's some tips on how to choose the right cannabis supplier for your online store.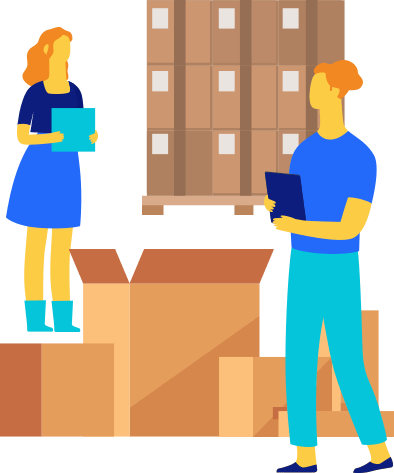 Product Selection
Weed enthusiasts are all about having a wide selection of strains, breeds and product types to choose from when they're buying cannabis. So, keeping that in mind, it's best to look for a cannabis supplier or wholesaler that carries a variety of products so that you can cover all your bases in your online store's inventory. Be sure to stock several forms of legal marijuana (including indica, sativa, and hybrid) so that you have something that can appeal to any customer.
Location
Sale and transport of marijuana is highly regulated across North America. If your business is located in Canada, then you'll want to exclusively work with Canadian cannabis suppliers. However, if you're in the US, then you'll need to make sure that you're working with a supplier within your state – shipping cannabis through the mail is restricted, so you'll need to either pick up your products or rely on a delivery service.
Growth & Cultivation
One of the most important factors in the quality and effect of cannabis is how it's grown and cultivated. You'll want to make sure that your cannabis supplier shows proof that its products are grown in controlled environments with non-toxic chemicals, so you know exactly what's gone into the product you're selling.
Legal Compliance
Since sale and use of cannabis is still highly restricted in many areas, it's a good idea to ensure that both you and your supplier are abiding by local laws. Not only does your business need to be properly licensed with permits for cannabis sale, but your supplier also needs to be for cannabis growth and distribution. Check for evidence of compliance on your chosen supplier's website or contact them to confirm that your business dealings stay legal.
Payment Processors for Cannabis Stores
If you're selling legal marijuana, or any cannabis product, then you'll need to work with a high-risk payment processor. Any industry that involves more legal requirements than normal or is at higher risk for fraud is classified as a high-risk industry. Not every payment processor is willing to work with a high-risk merchant, so it's important to work with a processor that's willing to accept any possible extra risk. 3dcart integrates with many high-risk payment providers that are ready and willing to work with your business to provide your needed payment solutions.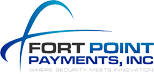 Fort Point Payments is a network of more than 30 domestic and international banks and acquirers that work to provide payment processing for high-risk merchants. Merchants using their payment processor will be able to accept all major credit cards, including Visa, Mastercard, Discover, and more.

eMerchantBroker, or EMB, is a payment facilitator that works mainly with eCommerce merchants within high-risk industries. Working at competitive rates, EMB is a well-known processor that specializes in getting high-risk merchants approved.

NETbilling supports eCommerce and brick-and-mortar stores in credit card & eCheck processing at low rates. They support multiple-currency transactions and offer 24/7 support all year via phone, live chat and email.

Maverick BankCard accepts a wide variety of payments with added fraud prevention, chargeback mitigation, detailed reporting and strong support. Located in Los Angeles, this leading merchant services provider is ready to support your business.

PayKings is a reputable payment processing company that's well-versed in supporting high-risk merchants with unique needs. They offer low rates, accept all major credit cards, and offer fraud protection services.
High-Quality Cannabis Wholesalers
If you'd rather not grow and cultivate your own cannabis, then there's several suppliers across North America that offer quality products for you to buy wholesale and stock on your online store. But, you shouldn't just pick any cannabis supplier – you need one that's right for your business needs that operates legally with quality products. As weed slowly becomes legal, more wholesalers are popping up that are worth your time.
Here's a few cannabis suppliers that can be a great solution for a new business.
Online Store Themes for Selling Cannabis
Set Up an Awesome Cannabis Website in Minutes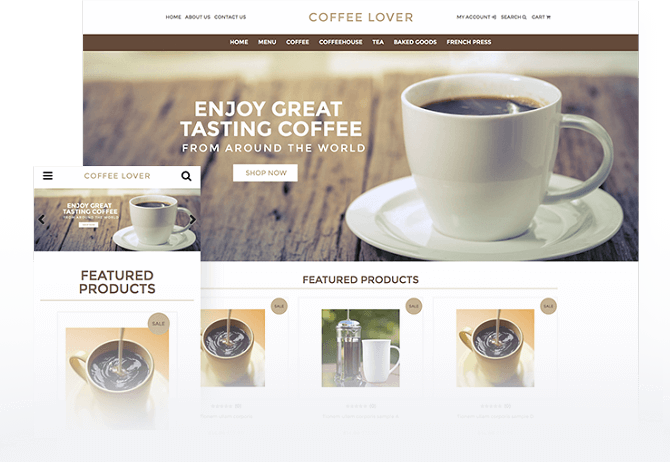 Coffee Lover
This theme focusses heavily on imagery with large product photos and a screen-sized homepage carousel, making it perfect to display your product photos in high detail. Designed with a natural brown-toned color scheme, Coffee Lover will be the perfect foundation for your cannabis plant products to shine.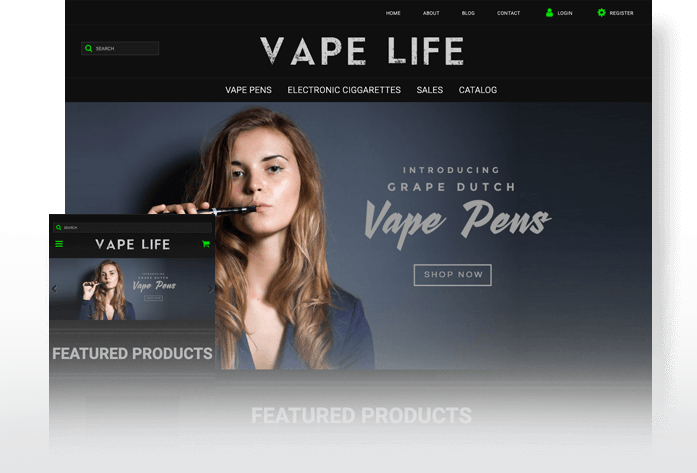 Vape Life
Build on a dark backdrop with sleek grey accents, Vape Life is a theme that lets your products do all the talking. With an expansive front-page banner carousel and easy navigation, your customers will be able to see every detail of what you're selling. And, Vape Life is responsive – this theme allows your customers to shop from any device they'd like!
Age Verification Powered by BlueCheck

Because you're selling cannabis products that are highly restricted and only legal for adult use, it's important to have age verification enabled on your online store. With age verification software, you'll be able to help prevent fraud, reduce risk and comply with all government and payment processor regulations. BlueCheck Age Verification is a full-featured solution to this problem, providing merchants with a 3-tiered cascading verification system that automatically matches your customer's personal details to 26 databases for age confirmation.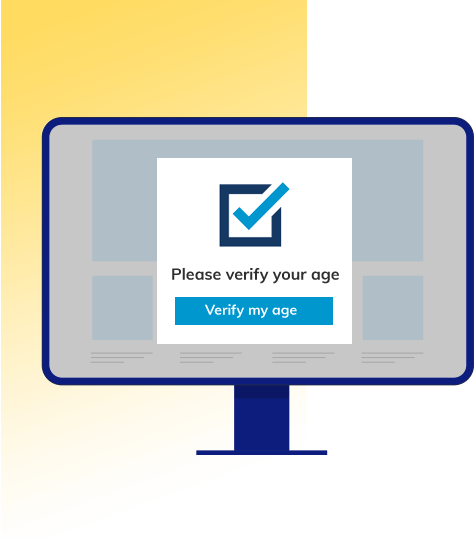 Here's how it works:
Either at checkout or sign-up, customers will enter and submit their personal details to BlueCheck for verification.

Once submitted, BlueCheck uses billions of proprietary and commercial database records to automatically verify your customer's details immediately.

In any case that BlueCheck can't verify a customer's identity with those records, alternate forms of verification are requested. This can include the last 4 digits of a customer's Social Security number or a picture of their photo ID (which is manually reviewed every 3-5 minutes 24/7 by BlueCheck).

With all of the necessary valid information, BlueCheck will verify that the customer is the proper age to navigate and shop on your site per your specific requirements. After this process, customers verified by BlueCheck will always be automatically recognized, meaning they won't have to re-enter their verification information when they return to your shop.
How to Start Your Online Cannabis Store
Most eCommerce platforms don't allow the sale of cannabis products – 3dcart isn't one of those platforms! With 3dcart as your eCommerce software, you'll actually have more built-in features at your disposal that are perfect for cannabis stores than any other shopping cart available. Sign up for a FREE 15-day trial with no credit card needed to get a feel for the 3dcart platform, play with different store themes, and more. Here's just a few of the reasons why 3dcart is the best platform for an online cannabis store: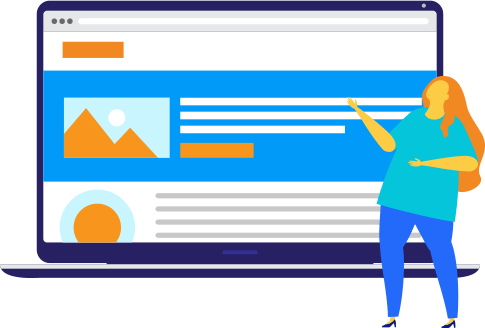 High-Risk Payment Providers
Although you're going to be selling cannabis legally, it's still considered a high-risk industry by most payment processors, meaning it will be hard to get approved for payments with the largest gateways. Thankfully, 3dcart integrates with a wide variety of payment providers that are ready and willing to handle high-risk transactions.
Advanced Shipping Features
Since you're selling products that can't be shipped across certain borders (depending on local and federal laws) then it's important to have access to advanced shipping features that let you make those restrictions. In 3dcart's shipping settings, you can manage exactly which countries, states or provinces that you don't want to make available on your shop.
Built-In Blog
Content marketing is most likely going to be one of your main channels of advertising in the business of online cannabis sales, because other channels such as social media won't allow ads for that industry. Take advantage of the niche and attract weed enthusiasts to your store. Get involved in the passionate community by sharing your knowledge and writing blogs about topics they care about – all within 3dcart.
Robust SEO Tools
Boosting your SEO rank is going to be one of the most useful strategies you can employ when it comes to increasing traffic and visibility for your online store – especially for a restricted market like cannabis. With 3dcart's powerful SEO toolset, you'll be able to take advantage of relevant keywords to get your website listed fast and high up on search engine result pages.
For Any Industry and Any Business Model,
3dcart is the eCommerce Solution You Need
Frequently Asked Questions
Is it legal to sell Cannabis online?
It is legal to sell Cannabis products with the correct
business licenses
. Depending on the state marijuana the regulations are different, some states like California and Colorado allow for both recreational and medical cannabis sales; while Florida only allows for medical marijuana. You must also comply with any additional regulations that are specific to your area.
How do I start a business selling Cannabis?
Your first step is to register your business in accordance with state and local laws, i.e. meet the standards for incorporation in your area or in the state in which you decide to incorporate your business. You must also obtain any licenses or permits required by the state your business is located in. These can include state licenses for selling cannabis products, local permits for keeping these products in stock, food licenses if you plan to make your own edibles, and others. Make sure you fully understand and are able to start your business in full compliance with all regulations and laws, otherwise you could face penalties later. You will also need to build an eCommerce website with a shopping cart provider that supports Cannabis sales. 3dcart is the perfect platform for an online store selling marijuana legally, as it provides a complete online
store builder
as well as support for the high-risk payment providers you will need.
Can I sell Cannabis on Amazon, eBay, or other marketplaces?
Cannabis and related products are not allowed for sale on Amazon or eBay. This is why your most important tool for selling cannabis online is your own fully branded eCommerce website.
How do I market a Cannabis business?
Currently, you cannot use Google Ads or
facebook ads
to advertise Cannabis products. However, you can still maintain a strong social media presence by creating your store's Facebook page and interacting with customers as much as possible. Also devote time to SEO, and other
marketing tips for cannabis stores
(e.g. blogging) to help your business rank higher on search engines. Don't become discouraged just because you can't advertise on the two biggest online networks — there's plenty more out there. Advertising isn't completely shut off to you, as some providers do accept cannabis ads and many websites will display them. You'll just need to do a little research to find the right provider for your needs.