Create a better online store
Unlimited plans to help you succeed
All plans include the following features


No Hidden Fees, No Contracts,
Join thousands of successful online stores
We have been working with 3dcart since we started selling online. Currently we are using them for three separate websites. Thank you so much to 3dcart for knowing your business and being such professionals.
No other cart has the features, customization, and ease of use that 3dcart offers. Customizability is my favorite thing about the cart. We've enjoyed using it for years, and will continue to do so.
We chose to move to 3dCart in July of 2006 and have been very happy with it ever since. 3dCart was great when we started and has only improved with several updates since then, adding everything we have thought of... and more.
3dcart offers more features which is the main reason I switched. I've used design services 3 times. I gave them little information to go off of & they were able to create a great design each time!
Looking for an Enterprise eCommerce Platform?
Our 3dcart Enterprise solution offers a custom ecommerce platform for high volume online stores.
Choose the perfect plan for your needs
Startup
Basic
Plus
Power
Pro

Monthly Price

$19.00

$29.00

$79.00

$129.00

$229.00

Number of products

Unlimited

Unlimited

Unlimited

Unlimited

Unlimited

Bandwidth

Unlimited

Unlimited

Unlimited

Unlimited

Unlimited

FTP Access

In-Store Pickup

Checkout Additional Fees

Advanced Search

GSC SEO Stats

Online Chat & Tickets

24x7 Phone Support

Online sales per year

Up to $50k

Up to $100k

Up to $250k

Up to $500k

Up to $1M

(Optional) Special credit card rates from Preferred Partners *

As low as 2.9%

As low as 2.9%

As low as 2.7%

As low as 2.7%

As low as 2.5%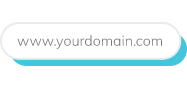 Free Domain
for 1 Year
Need a domain name? Unlike other eCommerce platforms, 3dcart includes 1 year of free domain registration in every plan, saving you even more time and money.

Avalara Sales Tax
Free for 60 Days
Access 2 free months of cutting-edge sales tax management from Avalara, the easiest way to automate your tax compliance and ensure the most accurate bookkeeping.

Snapchat
$150 Ads Credit
Snapchat is the new frontier for advertising, and has proven wildly successful for building brand awareness. Now, get $150 in Snapchat Ads credit with your 3dcart plan.

Save up to on
FedEx shipping
As a 3dcart customer, you'll enjoy significant savings on select FedEx® shipping services, including:
Up to 50% off select FedEx Express® U.S.
Up to 55% off select FedEx Express international
Up to 40% off select FedEx Ground®
Up to 20% off select FedEx Office®
Have questions about our plans? Give us a call
Are there any setup fees or transaction fees?
No, you only pay the monthly price, no additional fees.
Can I customize my plan by adding a feature I need or more users?
Yes, we can customize any of our plans to fit your needs. Contact our sales team at
[email protected]
to find out how we can add a specific feature to any plan or add extra staff users.
Can I switch my store from another platform?
Yes, we'll be glad to help you switching over to continue growing your business. We have
special incentives
for switching and can assist with the products and design migration.
Schedule a call with a migration specialist
.
What integrations, payments and apps are supported?
Can I cancel my account at any time?
Yes. you can easily cancel your account from your control panel if you decide 3dcart is not the best solution for your business. We do not offer refunds on our service.
Can I change my plan after I sign up?
Of course you can! 3dcart's amazing ecommerce solution is designed to grow as your business grows. So if you want to switch your current package at any time, give us a call and we'll make it happen.
Do you offer any discounts on plans?
Can I use my own domain name?
Absolutely! We offer
FREE Domain name registration
with all of our ecommerce plans. If you already have a domain or want to use a subdomain, our support team can help point your existing domain to your new 3dcart store.
Will my store be PCI Compliant, safe and secure?
Your store's data is completely safe. 3dcart is a fully-hosted, VISA PCI Certified ecommerce solution with a 99.99% uptime guarantee. More hosting information is available here:
https://www.shift4shop.com/ecommerce-hosting.html
, so not even a natural disaster can compromise you business.
Do I need a separated web host or website ?
You can use your 3dcart online store with any existing website, but if you don't have one, then you can run your entire website, online store, blog and more directly from 3dcart.
How do upgrades to the next plan work?
Upgrades between
Startup
,
Basic
,
Plus
and
Pro
happen automatically once your trailing twelve-month sales volume reaches the maximum online sales supported by your plan. Upgrading your account to the next plan gives you room to grow and offers immediate access to additional staff users and to the features available in the next plan.
Can I upgrade from the PRO Plan to 3dcart Enterprise?
Once your trailing twelve month sales volume exceeds $1,000,000, you qualify to upgrade to our Enterprise solution. This is calculated by adding up the sales volume you've processed over the last twelve months in USD; or if you have not yet been with 3dcart for twelve months, your sales volume processed over your existing time with 3dcart prorated to 12 months. This gives you the infrastructure needed to keep growing your business.
All prices in US Dollars.
* Credit Card Processing: Special rates provided by third-party partners, the processing fee for debit and credit cards begins at 2.9% + $0.30 per transaction for all 3dcart plans. Based on your plan, and third-party payment partner requirements you may be eligible for that plan's published processing rate. Eligibility requires that you're a US-based company, new 3dcart client, submit application for credit card processing account with third-party partner. Application does not guarantee approval.